Consumer watchdog warns some recalled toys still being sold online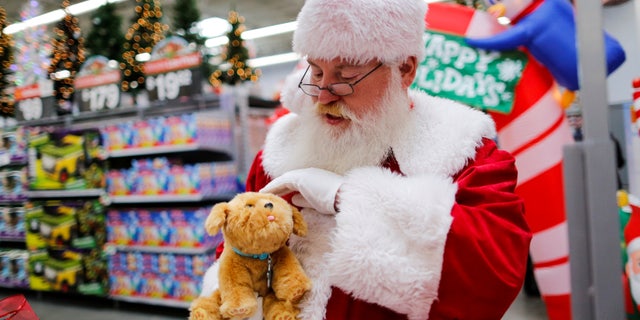 Some hazardous toys that have been recalled over the past year are still being sold online, a consumer watchdog group warns in a new report as many families are beginning their holiday shopping.
On Tuesday, the Seattle-based WashPIRG Public Interest Research Group Foundation released its 31st annual Trouble in Toyland report, which lists potentially dangerous toys that the Consumer Product Safety Commission (CPSC) recalled between January 2015 and October 2016. Unlike car recalls, wherein companies may alert owners based on VIN numbers, toy companies do not notify customers when their products are recalled, according to WashPIRG. Many of the toys listed in this year's report were recalled for lead, powerful magnets or other hazards.
"We should be able to trust that the toys we buy are safe," Bruce Speight, WashPIRG director, said in a news release. "However, until that's the case, consumers should understand two things: first, not all recalls may be well-publicized so you should check your house for previously recalled toys and second, some toys that are recalled may still be available online."
According to the release, recalled toys still available online include a toy glockenspiel that was recalled in February 2016 due to high levels of lead in the paint, a remote-controlled flying toy recalled in June 2016 that contains a USB charging cord that can overheat, and a pencil case with magnetized lid that may pose a health threat when the magnets detach. If swallowed, the magnets can link in a child's intestines, resulting in serious internal injuries, according to WashPIRG.
"Parents are the last line of defense against toy related injury," Dr. Brian Johnston, chief of pediatrics at Seattle's Harborview Medical Center, said in the release. "To prevent problems with holiday toys, read the labels, follow age-limits, and check for recalls. Above all, use common sense: The most serious injuries come from riding toys, toys with small parts that pose a choking hazard, toys that include small magnets and toys that use button batteries."
To review other recalled toys that may still be sold online, check out the full Trouble in Toyland report at www.washpirgfoundation.org.