Conn. pregnant woman with Zika wants to keep baby: 'It's what God has given me'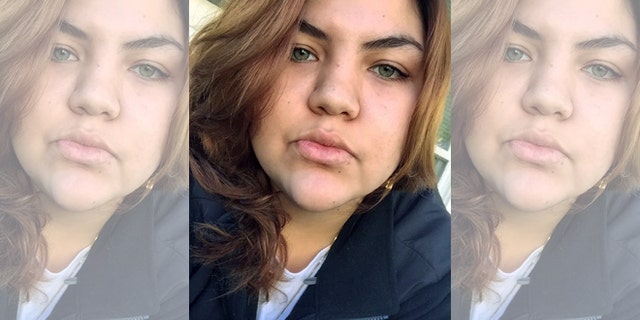 A 17-year-old pregnant girl from Connecticut whose Zika diagnosis was confirmed last week is requesting people's financial help through a GoFundMe page because she has decided to keep the baby — at approximately 10 weeks of gestation, the baby is at high risk of having cerebral damage.
"Being young and pregnant is one thing, but now I am still pregnant and young but going through the worst time ever with the news about me having Zika," Sara Mujica wrote on the crowdfunding page which asks for $50,000 for medical expenses.
"Every donation will be helpful & I am so grateful. I have decided to keep my baby , because it's what God has given to me & I do NOT believe in abortion," she wrote.
As of Monday afternoon, the page "Care for Baby with Zika Infection" had raised $460.
Mujica got pregnant at the end of February when she visited her fiancee Victor Cruz in Honduras, WFSB in Hartford reported. She came back to Danbury, where she resides, at the end of March.
She told the news outlet that's when the first symptoms, including fever and a rash, became evident.
"I knew [Zika virus] was around and I was thinking it was Zika," Mujica said. "No one wants to go through that when they are pregnant and have a baby that might possibly come out deformed."
Studies increasingly show Zika gets into a fetus' developing brain and kills cells or stops them from growing further, and even can kill the fetus. But even if the brain seemed to be developing normally, still other studies have found stillbirths, poor fetal growth and other problems.
Mujica, who is Catholic, said she weighed her risks and decided to keep the baby.
"This is my blessing. This is my miracle," she said. "I have a cousin who has Down syndrome and he is so smart and l love him so much. I would never give up a Down syndrome child or a child with birth defects."
Mujica is now back in Honduras, planning her upcoming wedding to Cruz. According to the news affiliate, Cruz doesn't have a visa to travel to the U.S.
The Connecticut Department of Public Health is working with her doctor to contact her and ensure she and her family receive proper medical care, the department told the Associated Press.
Her prepaid return ticket is not scheduled until July, WFSB reported. She also said she doesn't want to return to the U.S. without her future husband.
This is the third positive Zika virus test in Connecticut, and a first for a pregnant woman.
The Associated Press contributed to this report.
Like us on Facebook
Follow us on Twitter & Instagram