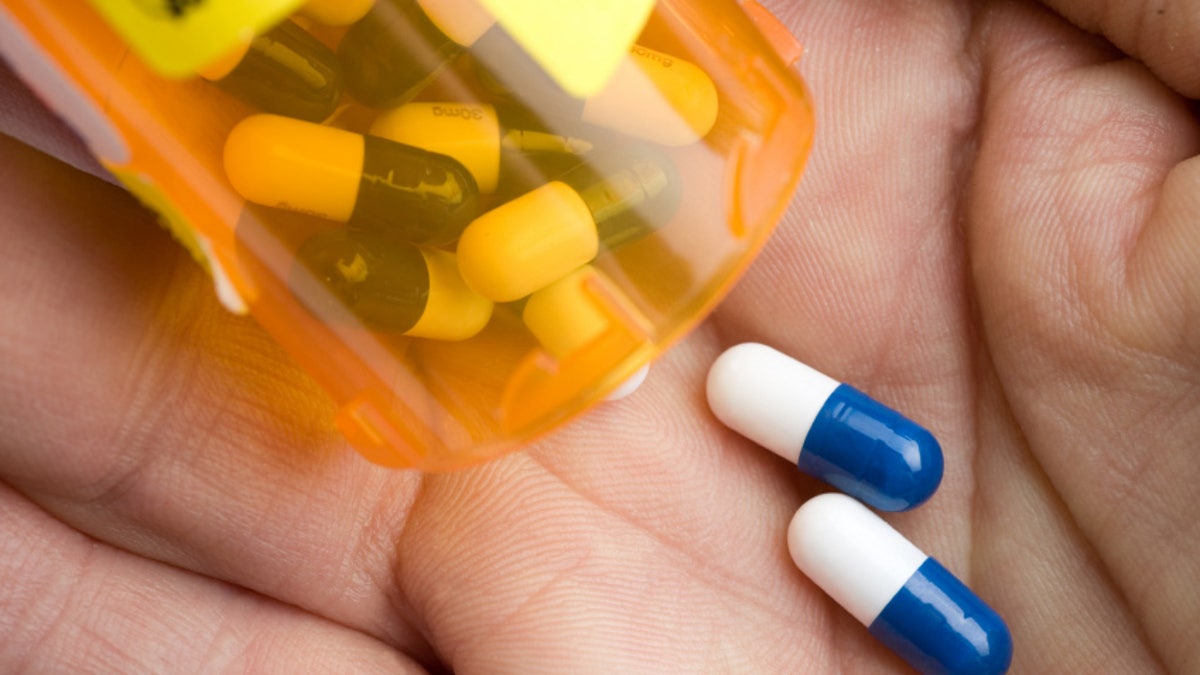 After stopping steroids commonly prescribed for asthma and allergies, a significant number of people may experience signs of malfunctioning in the adrenal glands, a European study finds.
So-called adrenal insufficiency can be dangerous, especially if the person's body has to cope with a stress like surgery, injury or a serious illness, the study authors say.
"The takeaway message of the study is that in corticosteroid use there is a substantial risk of adrenal insufficiency," senior author Dr. Olaf Dekkers, an endocrinologist at Aarhus University in Denmark, said by email. "Patients should be aware of this risk and be informed about potential symptoms."
Those symptoms can include fatigue, dizziness, weight loss and salt cravings, the authors write in the Journal of Clinical Endocrinology and Metabolism.
Corticosteroids are man-made drugs designed to mimic the hormone cortisol, which the adrenal glands produce naturally. The drugs are usually used to counter inflammation in a wide range of conditions, including asthma, psoriasis, rheumatoid arthritis, lupus, blood cancers and organ transplants.
People with adrenal insufficiency do not make enough of two hormones, cortisol and aldosterone. Cortisol helps the body respond to stress, recover from infections and regulate blood pressure and metabolism. Aldosterone helps maintain the right amounts of salt, potassium and water in the body.
While on steroids, the body often produces less of these hormones naturally, and after coming off the drugs it can take a while for natural production to ramp back up. The result is adrenal insufficiency, which can be treated with medication to replace cortisol or aldosterone.
Dekkers and colleagues analyzed 74 research articles published from 1975 to 2014, covering a total of 3753 study participants, to see how different doses and types of corticosteroid treatment might impact the likelihood of developing adrenal insufficiency after treatment.
Researchers found the risk of adrenal insufficiency was highest when corticosteroids were taken orally or injected, and lower with inhaled, nasal or topical treatment.
When they looked just at patients using steroids for asthma, the researchers found that the risk of adrenal insufficiency was about 7 percent with inhaled corticosteroids, but about 44 percent with other formulations including oral medication.
Only about 2 percent of asthma patients on the lowest dose of steroids experienced adrenal insufficiency, compared with about 22 percent on the highest doses.
Similarly, slightly more than 1 percent of asthma patients on short-term steroids developed adrenal insufficiency, compared with about 27 percent on long-term treatment.
There is no way to safely halt treatment with corticosteroids that can rule out the potential for adrenal insufficiency, Dekkers said.
The side effect is more likely when patients take higher doses of steroids or remain on treatment for longer than three weeks, said Dr. Roberto Salvatori, medical director of the pituitary center at Johns Hopkins Hospital in Baltimore.
"It's likely, and it's often overlooked because most often the people who prescribe corticosteroids aren't endocrinologists; they are in other specialities and they don't recognize the symptoms of adrenal insufficiency," said Salvatori, who wasn't involved in the study
He gives his patients on corticosteroids medical identification bracelets or necklaces to wear so they can be identified as at risk for adrenal insufficiency in an emergency. "This is a very important issue that's not on the radar screen," he said.
To be sure, more physicians are aware of the risk now than in the 1970s, and the standard doses and durations of corticosteroid treatment have been reduced in part because of this risk, said Dr. Douglas Coursin, a professor at the University of Wisconsin School of Medicine and Public Health in Madison. He, too, advises medical alert bracelets for patients on long-term or high-dose treatment.
"In the past, patients with asthma, certain immune diseases, those receiving some cancer therapies and those who had a solid organ transplant received higher doses for longer periods of time," Coursin, who wasn't involved in the study, said by email. "Overall, I think the risk may be lower than outlined in the study because of practice changes."