Comedian Chris Gethard's one-man show focuses on depression struggle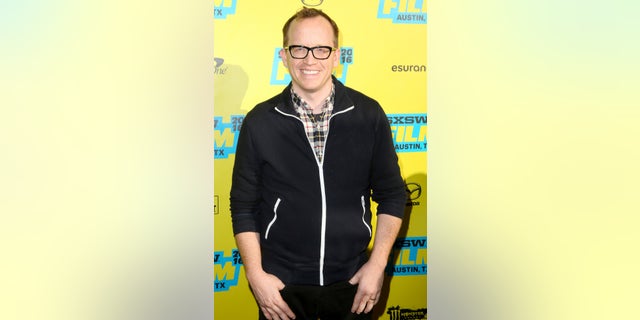 Comedian Chris Gethard has managed to find a rich vein of comedy in the unlikeliest place — clinical depression.
Gethard opens his latest one-man show by making fun of his psychologist, who often acts inappropriately. He then discusses his lifelong struggle with depression and the time in 2001 he tried to end it all by driving into a truck.
Those are some of the topics in the moving, autobiographical show "Chris Gethard: Career Suicide" at the Lynn Redgrave Theater in the East Village. It opens Thursday.
"It has not been the easiest to always share material that's this personal, for sure," Gethard said over tea recently. "It's not fodder for comedy but I have made comedy out of it."
Take his view on the stigma of taking psychiatric medicine: "I've wracked my brain. I think it's the only drug I can think of where people have this attitude of 'Someday, I won't need this,'" he said. "It's an odd relationship we have. It's like nobody has to explain to their ignorant cousin why they're on insulin."
Gethard is following in the footsteps of fellow comedians-turned-stage performers like Colin Quinn, Mike Birbiglia and Hasan Minhaj. It's a natural fit for Gethard, who's always craved more emotional meat on his show's bones than just rat-a-tat jokes.
"I think in the stand-up world, that's always been a battle for me — keeping them on my side as I get very personal and do these longer pieces that aren't just punch line, punch line, punch line."
The show, which marks Gethard's stage debut and previously played the Edinburgh Festival Fringe, has been shaped by Broadway director Kimberly Senior and produced by Judd Apatow ("Knocked Up," ''The 40-Year-Old Virgin").
Apatow heard Gethard was doing the show and asked him to send a recording. He loved it and offered his help. "I'm always a fan of people who are brutally honest. The deeper you go, the more I'm in," Apatow said. "He's so warm and hilarious that he finds a way to talk about all these harrowing experiences in a way that's so joyful and entertaining."
In the show, Gethard holds little back. He talks about the times he fantasized about ending it all, weird side effects from medications and the time he came out of an alcohol-fueled blackout while running down a New Jersey street in a Batman mask.
"I get some feedback from people saying, 'Where do you get off making jokes about this stuff?' I don't ever make jokes about it. I think I make jokes about my experience and I tell some very honest stories about stuff I've dealt with but I'm not trying to make fun of the idea of depression or suicide. I don't think that's funny," he said.
"I do think that it would have helped me a lot as a young man if I had been able to laugh about this. It was just always regarded as this extraordinary serious thing that should be dealt with behind closed doors. I look at that and realize that probably did a lot more harm than good."
The comedian is enjoying some deserved attention after years plying his trade at the Upright Citizens Brigade and comedy clubs. He was the opening act for Birbiglia's recent national tour, co-stars in Birbiglia's film "Don't Think Twice" and plays Ilana Glazer's boss on Comedy Central's "Broad City."
He also hosts Fusion's "The Chris Gethard Show" and the Earwolf podcast "Beautiful Stories from Anonymous People." On both shows, he opens the phone lines or Skype connections to anyone who wants to talk.
"If you look at any of my work, the common theme is that I, at some level, crave a genuine human connection," he said. "Ninety percent of what I do is sort of a desperate effort to feel not completely alone in the world."