Clif Bar issues recall over nut allergy complaints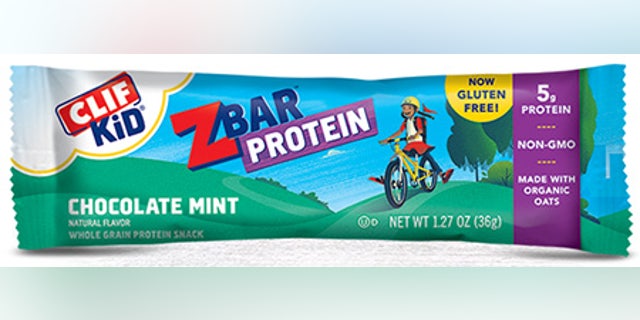 Clif Bar & Company has issued a recall for three different flavors of protein bars over potential undeclared nuts in the product that have resulted in customer complaints of allergic reactions. The products are sold nationwide, with two of the flavors marketed specifically to children.
TRAFFIC STOP ENDS IN BIRTH OF BABY GIRL
The voluntary recall includes Clif Builder's bar chocolate mint flavor, Clif Kid Zbar protein chocolate mint and Clif Kid Zbar protein chocolate chip flavors, NJ.com reported. These variations may contain tree nuts including almonds, Brazil nuts, cashews, hazelnuts, macadamia nuts, pecans, walnuts and coconuts, according to a Food and Drug Administration (FDA) alert.
INFANT'S TRAGIC BABY BLANKET DEATH MOVES MOM TO WARN OTHERS
The company is urging consumers with nut allergies not to consume the products, and while a small number of costumer complaints were registered, the FDA said no confirmed illnesses are associated with the recall, NJ.com reported. Those who purchased affected items are encouraged to return them for a full refund.