Cholera in Haiti on the Rise, Hurricane Sandy to Blame?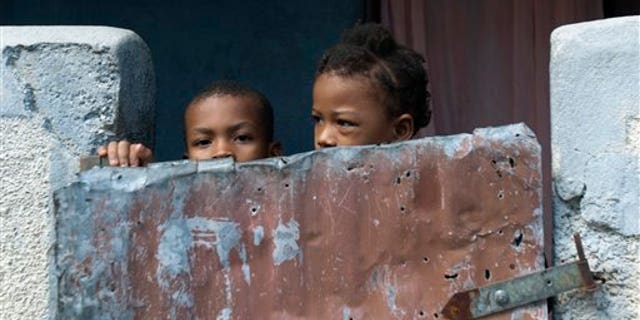 The world's largest agency dealing with global migration is reporting cholera is again on the rise in Haiti.
The International Organization for Migration (IOM) says Haitian officials have confirmed 3, 593 cholera cases and another 837 suspected cases since Hurricane Sandy's passage.
"The IOM health team continues the surveillance, monitoring and case management of suspected cholera cases, as well as awareness sessions twice a week in camps and distributions according to the needs," said Kristin Parco, IOM Health Program Manager. "The needs are still vast in terms of support to the Government of Haiti in responding to cholera.
IOM spokesman Jumbe Omari Jumbe told reporters Friday in Geneva that the numbers are rising, especially in camps around the capital, Port-au-Prince. He also stated his organization has responded by handing out about 10,000 cholera kits in 31 camps this week. The kits contain Oral Rehydration Salts, aquatabs and chlorine.
The report also states that "as environmental conditions in Haiti continue to deteriorate, future disasters will continue to affect the country including further loss of human life, property and livelihoods, and, as with Sandy, cause new internal displacement in a country which still has some 370,000 persons in camps since the January 2010 earthquake."
Cholera is a bacterial infection that spreads through water, and Haiti's lack of proper sanitation and sewage systems makes the country more vulnerable.
Haiti was spared a direct hit from Hurricane Sandy on October 24, but received heavy rain for several days.
Based on reporting by The Associated Press.
Follow us on twitter.com/foxnewslatino
Like us at facebook.com/foxnewslatino