Chipotle founder says he's 'deeply sorry' people fell sick at eatery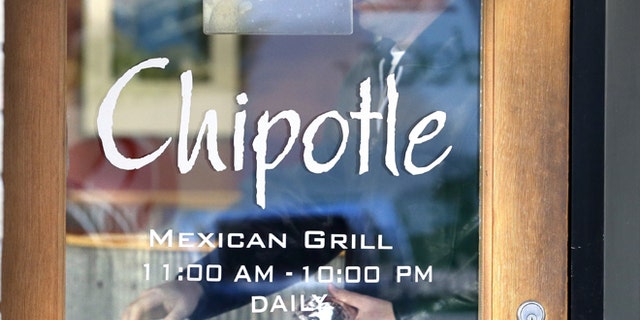 NEW YORK (AP) – Chipotle founder and co-CEO Steve Ells says he is "deeply sorry" about the customers who were sickened after eating at the chain in recent weeks.
"I'm sorry for the people who got sick. They're having a tough time and I feel terrible about that," Ells said in an interview on NBC's "Today" show.
Ells repeated the company's pledge to tighten food safety procedures to ensure such incidents do not happen again.
On the same day, Boston College announced an increase in the number of students who have reported feeling ill after a group of them ate at Chipotle, to 141 from 120. The school said 12 of those students did not eat at the restaurant.
Norovirus can be transmitted by eating contaminated food, or by touching infected surfaces, then putting your fingers in your mouth.
Sales at Chipotle Mexican Grill have been slammed by high-profile food scares in recent weeks. The Centers for Disease Control and Prevention has said that at least 52 people in nine states have been sickened in an E. coli outbreak, with 47 of them having eaten at Chipotle. The most recent case happened Nov. 13.
The ingredient that sickened people has not been identified. But Chipotle says whatever the likely culprit was, it is now out of its restaurants. The company has noted the exposure period for the outbreak appears to have passed.
This week students from Boston College, including members of the men's basketball team, reported feeling sick after eating at the chain this past weekend. Chipotle temporarily closed a restaurant where the students said they ate and says it believes the illnesses are an isolated case of norovirus separate from the E. coli outbreak.
Public health officials also said norovirus was found at the restaurant, and that "the clear expectation is that the illness on campus is limited to the norovirus."
Officials said an employee at the restaurant was sick during a shift last week and may have caused the outbreak of norovirus, which is very contagious and causes nausea, vomiting and diarrhea. Chipotle says it offers employees paid sick days and that the employee in question would have been eligible for the benefit.
Chris Arnold, a Chipotle spokesman, also said an employee coming in sick was in violation of the company's policies. Before the restaurant in Boston is reopened, all the employees are being tested for norovirus, and they will not return to work until they are cleared, Arnold said.
On Thursday, health officials closed a Chipotle restaurant in Seattle's South Lake Union neighborhood for repeated food safety violations.
In its annual report, Chipotle has noted it may be at a higher risk for outbreaks of food-borne illnesses because of its "fresh produce and meats rather than frozen, and our reliance on employees cooking with traditional methods rather than automation."
However, the illnesses have led to a top-down review of safety practices at Chipotle, Ells said.
Health experts brought in by Chipotle believe that changes enacted after the outbreak "will put us 10 to 15 years ahead of industry norms, and I believe this will be the safest restaurant to eat at, Ells said.
Company shares, which have been pummeled since the outbreak, rebounded sharply after Ells' interview, jumping 5 percent to close Thursday at $575.43.
Like us on Facebook