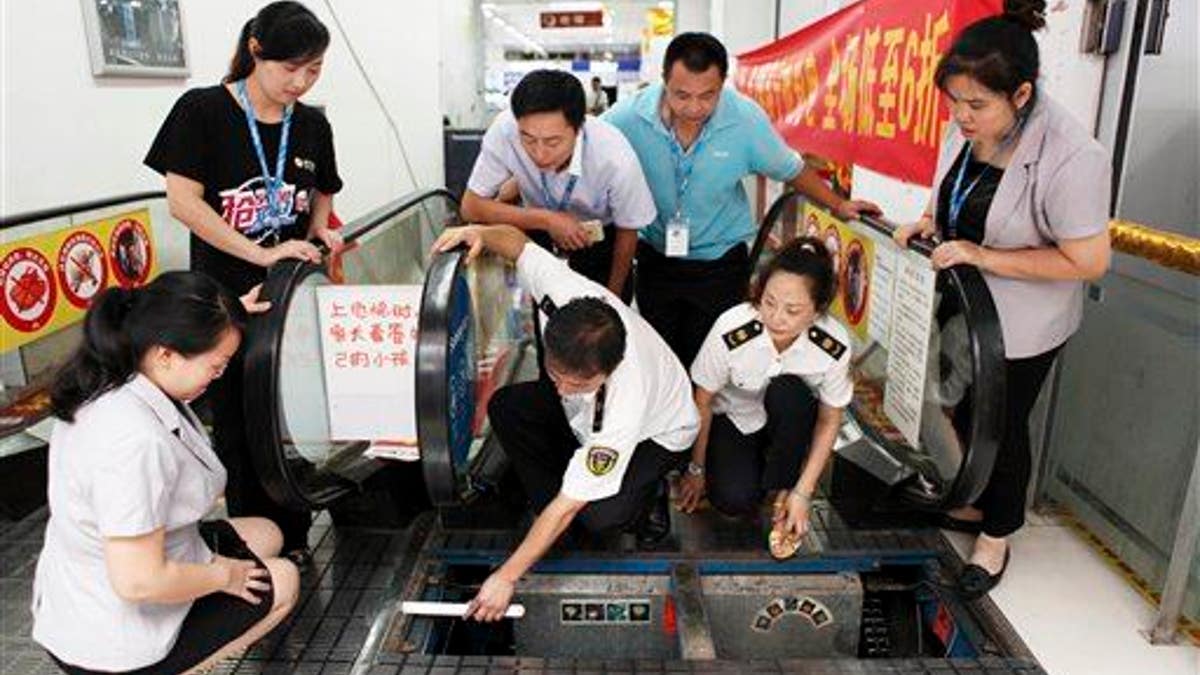 Another day, another devastating escalator accident in China. An employee at Longemont Shopping Mall in Shanghai's Changning district had his foot and part of his leg amputated after becoming trapped in an escalator on Saturday, according to the South China Morning Post.
The worker, identified simply as Zhang, was cleaning the escalator with a mop when he reportedly stepped on it. The mall described the 35-year-old's action as an "improper" one, and said the mop's brush became "trapped inside the gap in the stairs, which caused cracks in the comb plate." Video of the incident shows the escalator's floor plate breaking away, and Zhang's left foot falling inside the moving staircase.
A relative reportedly told local media, "The doctor said he had to amputate the [foot] to avoid the injuries from deteriorating." The accident is the fourth escalator tragedy in China in a week.
As previously reported, Xiang Liujuan, 30, was killed a week before Zhang's incident when she similarly fell through an escalator floor plate at Anliang department store in Hubei province.
A graphic video shows Xiang pushing her son to safety before she is sucked to her death. Days after that accident, a 1-year-old's arm was seriously injured after it became trapped in an escalator in Guangxi province, NBC News reports, and a 6-year-old was injured Saturday after his foot was caught in an escalator in Beijing.
The incidents have led to escalator quality inspections in Shanghai and Hubei. (Workers reportedly warned the mother just before she was swallowed by the escalator.)
This article originally appeared on Newser: Another Terrible Escalator Accident Rattles China
More From Newser