Chilean Siamese twins born with single heart can't be separated, surgeon says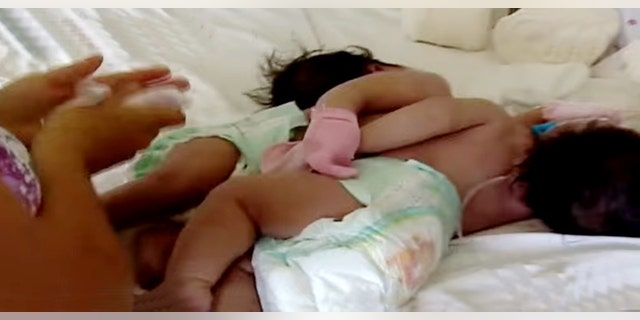 Surgeons in Chile have determined that 5-month-old Siamese twin girls cannot be separated because they share a single heart, Central European News (CEN) reported.
Anais and Amanda were born with a cyanotic heart, which means each girl had a heart, but their organs were positioned so close together that they merged into one. The diagnosis isn't associated with a long life expectancy, CEN reported.
Surgeon Dr. Humberto Caballero has been caring for the girls at the general hospital in the city of Vallenar, located in the southwestern Chilean province of Huasco. Caballero examined the girls at 5 months old to find out whether they could be separated.
"The heart condition means that it's impossible to separate them and it would also be out of the question to remove one so that the other might live and develop normally," Caballero told the news station.
The girls' father, Waldo Cruz, 41, vowed to give his daughters as much love as possible while they are still alive.
"As long as they are here, it is heaven's will," Cruz said, "and we will care for them."
The twins are reportedly undergoing tests in Santiago, the capital of Chile, but afterward they will be returned to the hospital in Vallenar, where they were born. CEN reported they will remain there for the future.