Childhood cancer survivors may not get needed adult care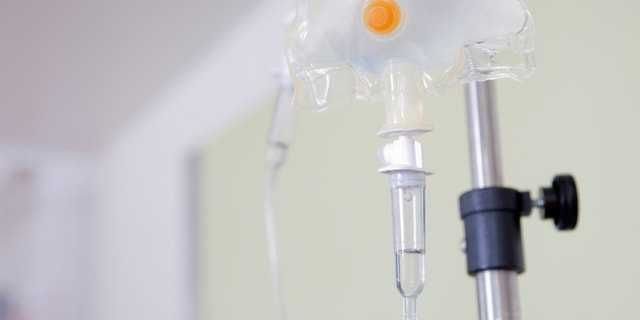 Children who've had cancer may be more likely to receive the follow-up care they need in adulthood if their parents take the time to teach them how to interact with doctors while they're young, a recent study suggests.
"Parents who both act as a support for their children as they age and encourage their young adults to take responsibility for their health, for example talking to providers and understanding their health and health care, can provide a valuable balance of support and promotion of self-advocacy that is so important for young adults to stay engaged in their care," said lead study author Dr. Dava Szalda.
Too often, adult survivors of childhood cancer don't get appropriate care even when they do get regular checkups, Szalda, a researcher at the Children's Hospital of Philadelphia, added by email.
"They may be seeing medical teams of some sort, but aren't getting risk-based care which takes into account their cancer history and treatment to create a long-term follow-up plan or to provide care that addresses risk related to their prior treatment," Szalda said.
While plenty of previous research has documented gaps in adult follow-up care for childhood cancer survivors, the current study focused on risk factors that parents and doctors of these children may be able to change.
Researchers examined data on 80 young adult survivors of childhood cancer who had finished treatment for their tumors at least five years earlier.
Participants were about 28 years old on average, and ranged in age from 23 to 36.
Most were diagnosed with cancer at around age 10, though some were babies or as old as 22.
Roughly 39 percent had leukemia, a cancer of the blood cells, and about 28 percent had lymphoma, or malignancies in the immune system. Some of them also had tumors of the brain or other solid tissue.
They were more likely to receive appropriate adult follow-up care when they were diagnosed at an earlier age, had insurance, got help with health care decision-making and felt more comfortable speaking to providers, researchers report in the Journal of Adolescent Health.
As young adults, childhood cancer survivors were more than twice as likely to get needed medical care when they understood the risk of tumors returning, the study found.
When they were comfortable discussing any concerns about their health, they were more than three times as likely to get appropriate follow-up care, the study also found.
These findings suggest that parents can boost the odds that kids get better care as adults if they encourage their children to become more involved in treatment while they're growing up, the study authors conclude.
Beyond its small size and its reliance on data from a single hospital system, another limitation of the study is its dependence on patients to accurately recall and report on their health care utilization, the authors note.
Even so, the findings add to a growing body of evidence suggesting that parents and doctors can take steps while cancer patients are kids to increase the odds that they will get better care as adults, said Kirsten Ness of St. Jude Children's Research Hospital in Memphis, Tennessee.
Many factors, like the long-term health risks linked to specific tumors or treatments such as radiation may not be possible to avoid, Ness, who wasn't involved in the study, said by email.
Survivors may also not be able to influence things like whether they can afford insurance or demographic factors that might make it less likely that they receive needed care as adults, Ness said.
But there's still plenty parents and clinicians can do, Ness said.
"Allow the child or younger adolescent to participate in discussions with pediatric provider about health risks as they are able," Ness said.
"Get a survivorship care plan from the treating institution and hang on to it," Ness added. "Select a primary care provider they feel comfortable communicating with."