Cheney Has 'Bridge to Transplant' Heart Device Implanted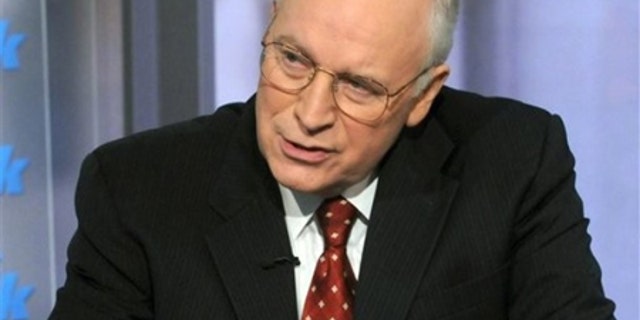 Former Vice President Dick Cheney, who has a long history of heart problems, has been fitted with a left ventricular assist device (LVAD), which is a battery-operated, mechanical pump-type device that's surgically implanted to help a weakened heart sustain life.
Cheney, 69, underwent the procedure last week at Inova Fairfax Heart and Vascular Institute in Falls Church, Va.
In a statement, Cheney said he decided to get the LVAD implanted after it "became clear that he was entering a new phase of the disease" when he began experiencing congestive heart failure.
Click here to watch Dr. Manny talk about the LVAD procedure.
About 5 million Americans have congestive heart failure, where the heart weakens over time — often as a result of heart attacks — and cannot pump enough blood. Heart transplants are one solution, but few patients find a donor and many are too old or sick for a transplant.
According to the American Heart Association (AHA) the device is sometimes called a "bridge to transplant" because it can "buy time" for the patient.
"In most cases, people who have LVADS are waiting or are being considered for a heart transplant," Dr. Nieca Goldberg, medical director of the NYU Women's Heart Program in New York City told FoxNews.com. "The device helps people with heart failure that have really reduced heart function due to heart muscle damage. Every time he (Cheney) had a heart attack, some amount of heart muscle was damaged," she said.
A common type of LVAD has a tube that pulls blood from the left ventricle into a pump, the AHA said on its website. The pump then sends blood into the aorta (the large blood vessel leaving the left ventricle), which helps the weakened ventricle.
"The interesting thing about the LVAD is that people are really mobile," Goldberg said. "It's small enough so people can walk around with it."
The pump is located in the upper part of the abdomen. Another tube attached to the pump is brought out of the abdominal wall to the outside of the body and attached to the pump's battery and control system, according to the AHA.
Patients with LVADs, like Cheney, can be discharged from the hospital and have an acceptable quality of life while they wait for a donor to become available.
"This will help him have a more active life," Goldberg said. "He won't be running marathons, but his life will be better with it than without it."
According to an abstract presented at the American Heart Association's 2005 Scientific Sessions, LVADs reduced the risk of death in end-stage heart failure patients by 50 percent at 6 and 12 months, and extended the average life span from 3.1 months to more than 10 months.
LVADs are being studied for use as a permanent therapy for people with severe heart failure who aren't transplant candidates.
Cheney has dealt with heart problems for much of his adult life, suffering five heart attacks since age 37.
The Associated Press contributed to this report.