Cheap Drug Increases Smokers' Chances of Quitting, Study Finds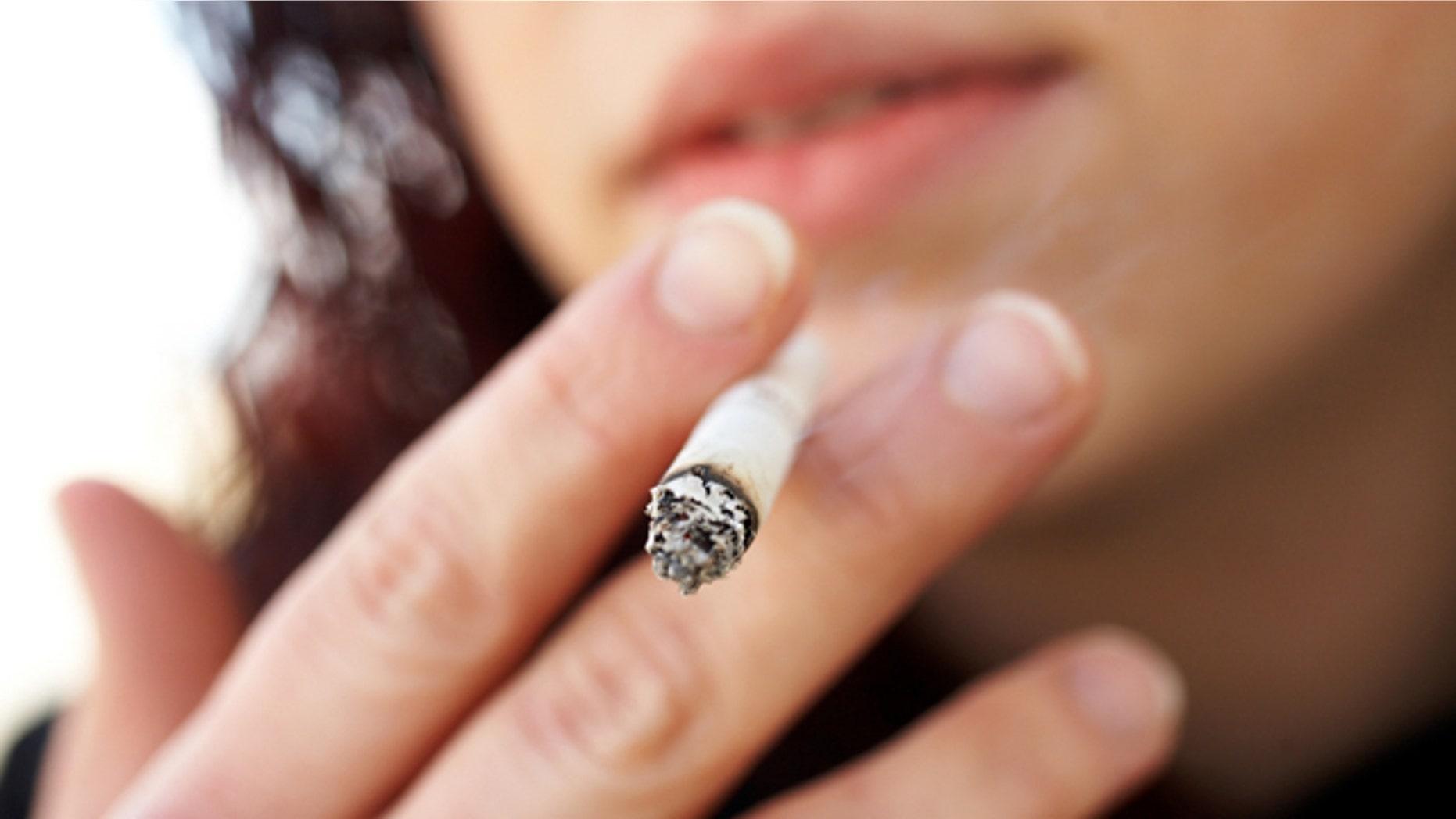 Cytisine, an extract from the seeds of the Golden Rain acacia that was first marketed in Bulgaria in 1964, can give smokers an inexpensive assist in kicking the habit, according to the first large modern study of the drug.
In the test on 740 volunteers, published in the New England Journal of Medicine, 8.4 percent of those who were given cytisine for 25 days stayed off cigarettes for one year, compared with 2.4 percent in the placebo group.
That success rate is comparable to treatment with nicotine patches and other anti-smoking drugs like varenicline (Chantix) and bupropion (Zyban), chief author Robert West of the University College London told Reuters Health.
Chantix is sold by Pfizer Inc and Zyban is a GlaxoSmithKline product.
It also costs much less -- a month of cytisine pills, sold in Central and Eastern Europe under the brand name Tabex, costs about $15 in Poland and $6 in Russia. Nicotine patches and pills to stop smoking typically sell for more than $100 per treatment, depending on the country.
"This is off-patent. In theory, anyone can grow this stuff. The pills can be made for practically nothing," West said.
The drug is not approved in the United States, Japan or Western Europe.
Smoking kills an estimated five million people worldwide each year, and 95 percent of people who try to quit without help fail to stay off tobacco for six months or longer. Most can't afford some of the drugs found to be effective in improving the quit rate.
Although some previous studies have suggested that cytisine can help smokers quit, they have not been definitive.
"Cytisine has been lurking in the background in tobacco control for quite a while," said Thomas Glynn, director of international cancer control for the American Cancer Society, who was not connected with the new research.
"There has never been a large well-conducted study done before. This isn't definitive, but it's a breakout study for cytisine."
Because the price is so much lower than other treatments "this will be huge in low-income countries where the tobacco companies are focusing a lot of their effort now," he told Reuters Health in a phone interview.
"With replication, this can make a real difference in public health."
HALF A PACK, DAILY
The new study was done on volunteers who smoked 10 or more cigarettes per day. At the smoking-cessation clinic of the Maria Sklodowska-Curie Memorial Cancer Center in Warsaw, the patients were given information about the medicine and tips on how to deal with nicotine withdrawal and cravings.
During the first three days, they were told to take six 1.5 milligram tablets per day, and then begin to taper off cigarettes, with the goal of stopping smoking on the fifth day. Participants continued to take the pills for about three more weeks.
The manufacturer, Sopharma AD in Bulgaria, provided the drugs for the trial.
The patients were judged to have stayed off cigarettes if they reported they had smoked fewer than five cigarettes per month during the year after they stopped taking the pills.
A carbon monoxide breath test, which can detect smoking during the previous day, was used at the six- and 12-month marks to check for abstinence.
The sustained abstinence rate at the one-year mark was three and a half times higher among those getting cytisine than placebo. When the researchers just looked at whether the volunteers were not smoking, the rate was 13.2 percent with cytisine treatment compared to 7.3 percent among placebo patients.
The risks of death, hospitalization and other serious side effects were small and comparable in the two groups. However, complaints of upset stomach, dry mouth and nausea were more common. Nonetheless, a comparable number of people in both groups discontinued treatment.
The researchers cautioned that the study was not large enough to identify uncommon side effects for the drug, which has already been used by more than seven million people.
"There have been reports of neuropsychiatric adverse events, including suicidal ideation, with varenicline, which is a similar class of drug," they said. "Although the incidence is not higher than would be expected by chance, it seems appropriate to continue to undertake surveillance for such rare events among persons taking cytisine."
West and Glynn said taking cytisine for more than four weeks might be even more effective.
"We used a dosing schedule over four weeks that is licensed in Poland which, nowadays, would be considered very short," said West. "So the question is whether moving on to see if you can get better success with 12 weeks, or with the addition of behavioral support, which we know adds quite a bit to the overall effectiveness," he said.
"But this "is a very useful starting point."