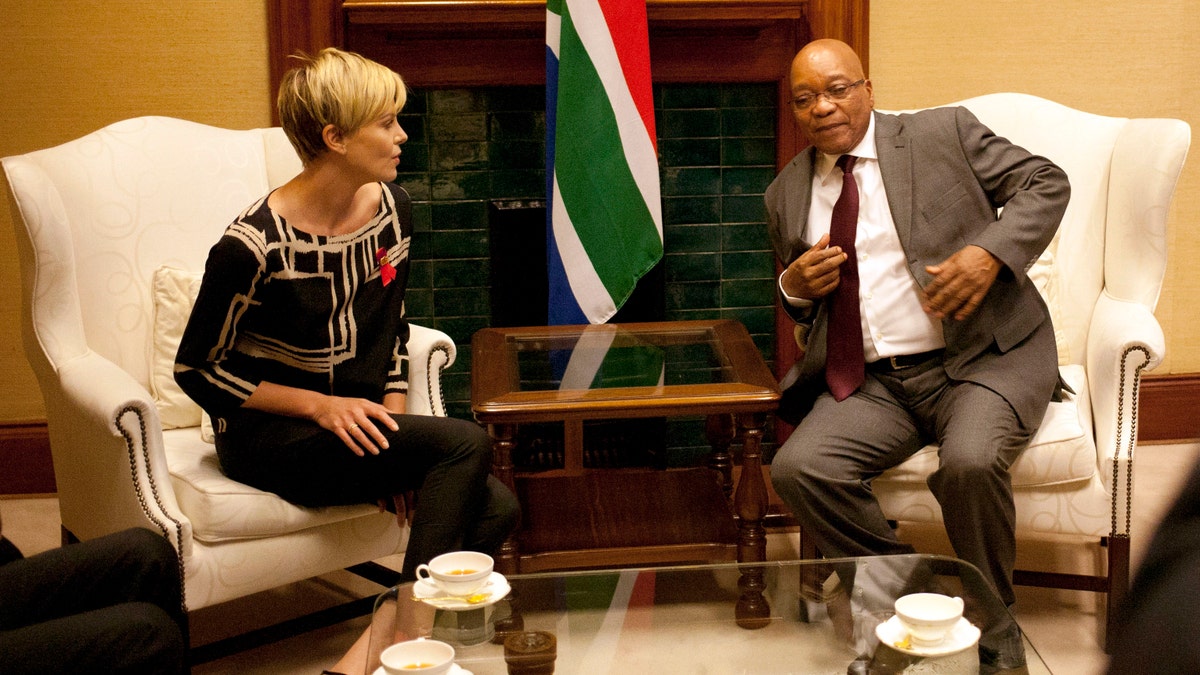 Actress Charlize Theron has pledged her support in the campaign against AIDS during a meeting with South African President Jacob Zuma.
Theron, an ambassador for the United Nations program on AIDS, met Zuma in Pretoria on Monday to discuss the fight against AIDS in South Africa and across the continent.
The South Africa-born actress says the world has the ability to usher in "an AIDS-free generation," and that the goal can become a reality with strong leadership like that displayed by Zuma.
According to UNAIDS, South Africa has reduced the number of new HIV infections by 12 percent in the last two years. Last year, more than 8 million HIV tests were done. However, South Africa wants citizens to get tested at least once a year.