CDC sends team to investigate Ebola outbreak in Guinea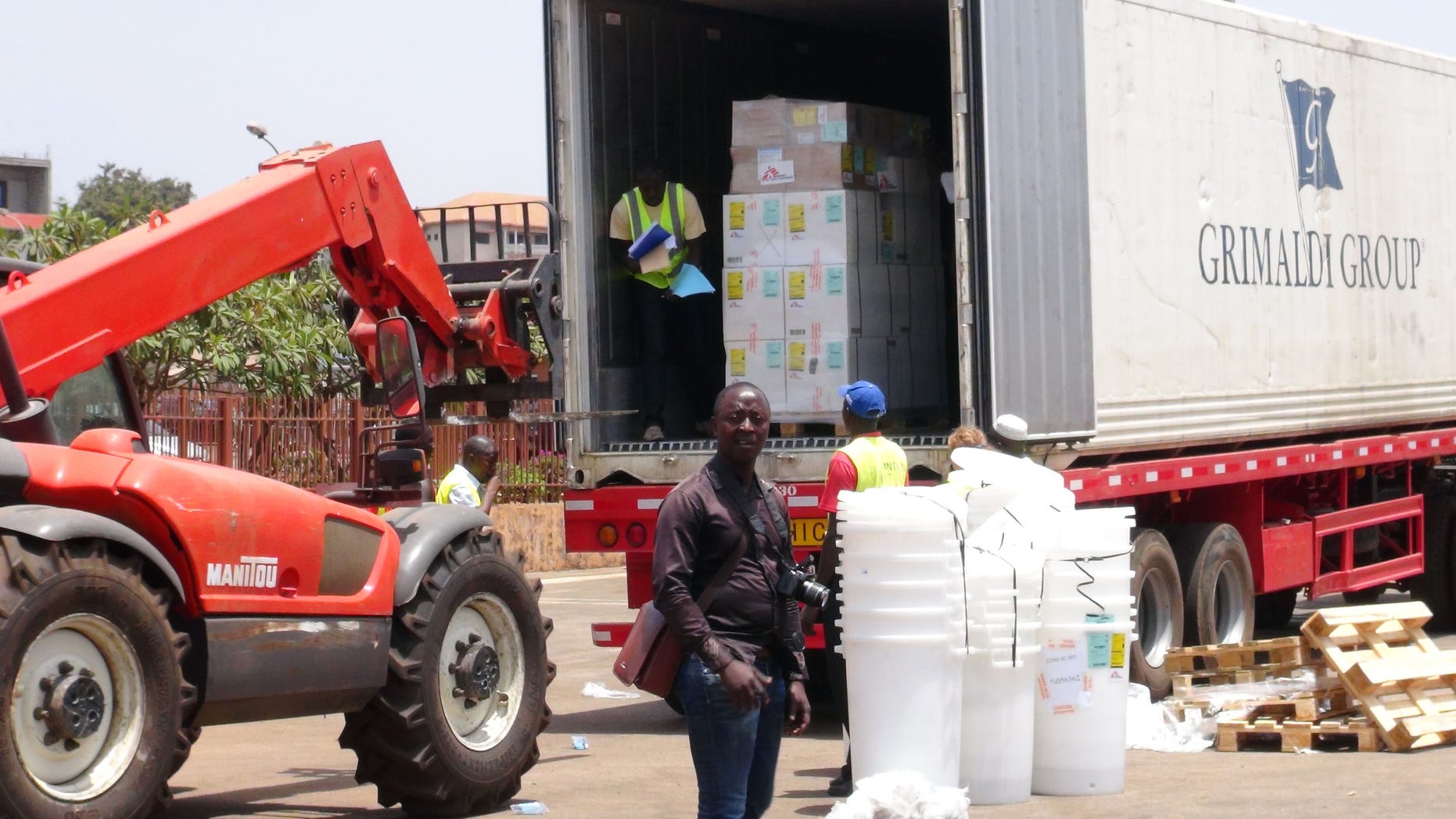 A five-person team from the U.S. Centers for Disease Control and Prevention (CDC) departed for Guinea over the weekend to investigate an outbreak of the deadly Ebola virus occurring in the African country, a representative from the CDC confirmed to FoxNews.com.
As of Tuesday, a total of 122 cases of Ebola have been reported, including 80 deaths, according to the Ministry of Health in Guinea. Suspected cases have also been reported in Sierra Leone, though none have been confirmed, according to the CDC. 

The CDC sent its team of investigators to Guinea at the request of the Guinean government and the World Health Organization. Additionally, this week a smaller two-person team will go to Liberia, which shares a border with Guinea, to assist in investigating cases of Ebola that have emerged there.
Ebola virus is a rare, highly contagious and often deadly form of hemorrhagic fever -- and the current outbreak in Guinea is particularly unusual due to several factors, according to the CDC.
"[Zaire Ebola] has never been found outside of central Africa until this outbreak," Dr. Barbara Knust, an epidemiologist in the viral special pathogens branch of the CDC, told FoxNews.com. "Also, Guinea had never had an Ebola outbreak before and this is the furthest west we've had one. There are some unusual things about this outbreak and certainly things to be investigated further to understand its origins."
Knust told FoxNews.com last week that investigations typically center around trying to identify the origins of an outbreak, in addition to identifying and monitoring all people who may have been exposed to the virus.
"All of the Ebola viruses, we believe, have a wildlife reservoir. We think Ebola probably has a bat as a species that harbors virus and spills over into people and other animals. However, we've never been able to find which animal species is the animal that harbors the virus," Knust said. "That's another goal of the outbreak investigation, to try to investigate if we can trace back the initial spillover event from animal to person."
If necessary, the CDC will also assist by putting together educational materials to help people in communities affected by the outbreak avoid further spread of the virus, which can be passed from person-to-person through bodily fluids.
"A lot of the education process is helping people understand if someone is sick they need to go to the hospital so people can be treated in a setting where they have equipment to protect themselves and others," Knust said. "We also stress that if someone dies, funeral arrangements have to be made in a way that people preparing body for funeral are protected– wearing gloves, using disinfectant and other measures."