CDC reports 30 more cases of illnesses linked to Kellogg's tainted cereal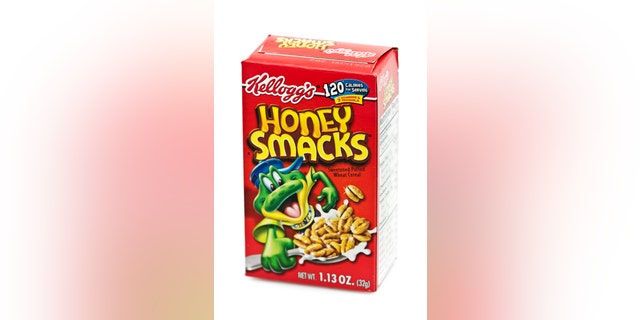 Thirty more people have reported sick after eating Kellogg Co's (K.N) Honey Smacks cereal contaminated with Salmonella, the Centers for Disease Control and Prevention (CDC) said, bringing the total to 130 cases in 36 states.
So far 34 people have been hospitalized, but no deaths have been reported, CDC said on Tuesday, adding that three more states - Delaware, Maine and Minnesota - have reported cases of illnesses.
DAD STRUCK BY GUILLAIN-BARRE SYNDROME UNABLE TO SPEAK, MOVE 3 MONTHS LATER
Kellogg had in June decided to recall an estimated 1.3 million cases of its Honey Smacks cereal from more than 30 U.S. states due to the potential for Salmonella contamination.
However, the contaminated cereal is still being sold in some locations, CDC said, citing the U.S. Food and Drug Administration.
Illnesses in this outbreak started on dates ranging from March 3 to Aug. 7, CDC said, adding the investigation is still ongoing.
FIREFIGHTER DIES AFTER SUFFERING 'IRREVERSIBLE' DAMAGE TO ORGANS WHILE BATTLING WILDFIRES, FAMILY SAYS
Kellogg had not yet shipped any new cereal to retailers and that people who bought the potentially affected product can contact it for a full refund, the company said in a statement
The FDA did not immediately respond to a request for comment.