CDC report: US middle, high schools' early start times harm students' health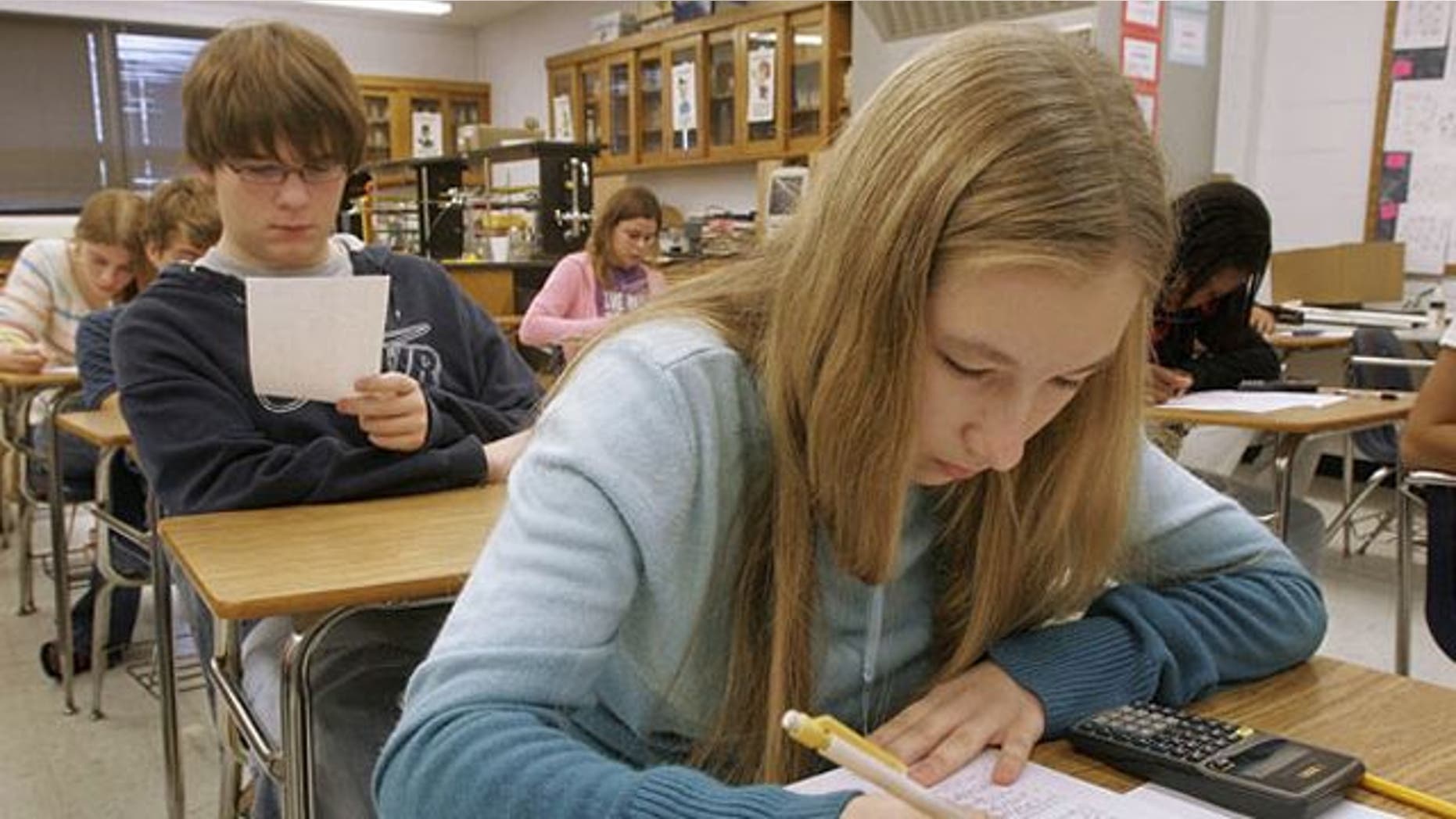 Experts recommend adolescents get at least eight and a half hours of sleep a night, but a government survey released Thursday suggests the vast majority of U.S. middle and high schools begin their school days too early to allow for that.
The survey, conducted by the Centers for Disease Control and Prevention and the U.S. Department of Education, showed that of nearly 40,000 public middle and high schools, fewer than one in five began the school day at the recommended 8:30 a.m. start time or later during the 2011-2012 school year. Beginning school days before that time doesn't give adolescents the opportunity to get sufficient sleep.
"Getting enough sleep is important for students' health, safety, and academic performance," lead researcher Anne Wheaton, Ph.D., an epidemiologist in CDC's Division of Population Health, said in a news release. "Early school start times, however, are preventing many adolescents from getting the sleep they need."
According to the release, insufficient sleep among high school students has also been linked to being overweight, drinking alcohol, smoking tobacco, and using drugs. The CDC's 2013 Youth Risk Behavior Surveillance Report suggested the proportion of high school students that don't get enough sleep, which is two out of three, hasn't changed since 2007.
To study school start times, researchers drew data from the Institute of Education Science's 2011-2012 Schools and Staffing Survey. They found that 42 U.S. states reported that 75 to 100 percent of the public schools in their respective states began before 8:30 a.m., with the average start time being 8:03 a.m.
Results also indicated that Louisiana had the earliest average school start time, 7:40 a.m., while Alaska had the latest, 8:33 a.m. No schools in Hawaii, Mississippi and Wyoming began at 8:30 a.m. or later, and more than 75 percent of schools in Alaska and North Dakota started at 8:30 a.m. or later.
While the study authors called on school districts to set later school start times, parents and health care providers can take other steps to encourage their children to get enough sleep, like having a consistent bedtime and rises time all throughout the week.