CDC Recommendation of HPV Shots for Boys, Polarizes Latinos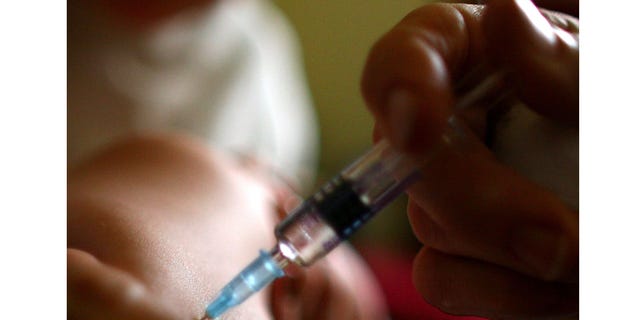 The Center for Disease Control gave an unequivocal recommendation that boys – along with girls – from age 13 to 21 be given a vaccine to prevent human papillomavirus, a sexually transmitted virus that can cause cancers in the cervix and the anus and genital warts.
The Latino community has not been as certain in their reaction.
A portion of the population believes the vaccine is a necessary preventative measure that boys can take to help protect girls from cervical cancer, which can develop after exposure to HPV. Hispanic women had the highest incidence of cervical cancer in the U.S., according to a 2007 CDC survey.
But another segment wonders if this vaccine should be a requirement, arguing that administering it might promote sexual activity.
"It seems this vaccine prevents something you would acquire by choice by getting involved in sexual activity," said Adryana Boyne, from Texas.
It seems this vaccine prevents something you would acquire by choice by getting involved in sexual activity
A conservative affiliated with a right-leaning group called Voces Action, Boyne says she is opposed to government intervention over something so intimate. In addition, Boyne worries it sends a message that conflicts with the one of abstinence until marriage that she and her husband are trying to teach their to boys.
"Children could view this as an approval to be promiscuous," she added.
So far, the vaccine hasn't been widely used among females since it was released five years ago. About half of the adolescent girls in this country have gotten the first of the three HPV shots but only a third have gotten all three doses.
In a study of 1,019 women, only 6 percent of Latinas reported receiving the vaccine, according to a survey released this month in Public Health Nursing by Jodi L. Ford, an assistant professor at the College of Nursing at The Ohio State University.
That reflects the national trend that the vaccine hasn't been well received among females.
While accessibility will drive some of the low reception, health advocates worry that taboo around the topic of teen sex will hinder efforts to reduce cervical cancer among Latinas.
"Parents think it can't happen," said Héctor Martínez, a case manager for Turning Point, a non-profit group that does preventative outreach for sexually transmitted diseases. "If they're not having sex, they have nothing to worry about. That's the gist [of the argument]: my daughter can't suffer from that; she's not having sex."
Some members of the community, meanwhile, applaud the government's recommendation and see it as important for every member of the community to protect against the disease.
"We educate our sons differently than kids in the U.S. We teach our kids not to have sex early but they don't listen to us," said Laura Drain from Virgina, who is politically conservative. "I've been fighting with my son to get this vaccine. When I talk with my 17-year-old, he says: 'I don't have sex!' I say I understand, but I think it should be mandatory like any other vaccine."
Soni Sangha is a freelance writer based in New York City.
Follow us on twitter.com/foxnewslatino
Like us at facebook.com/foxnewslatino