CDC: 16 million children can legally purchase e-cigarettes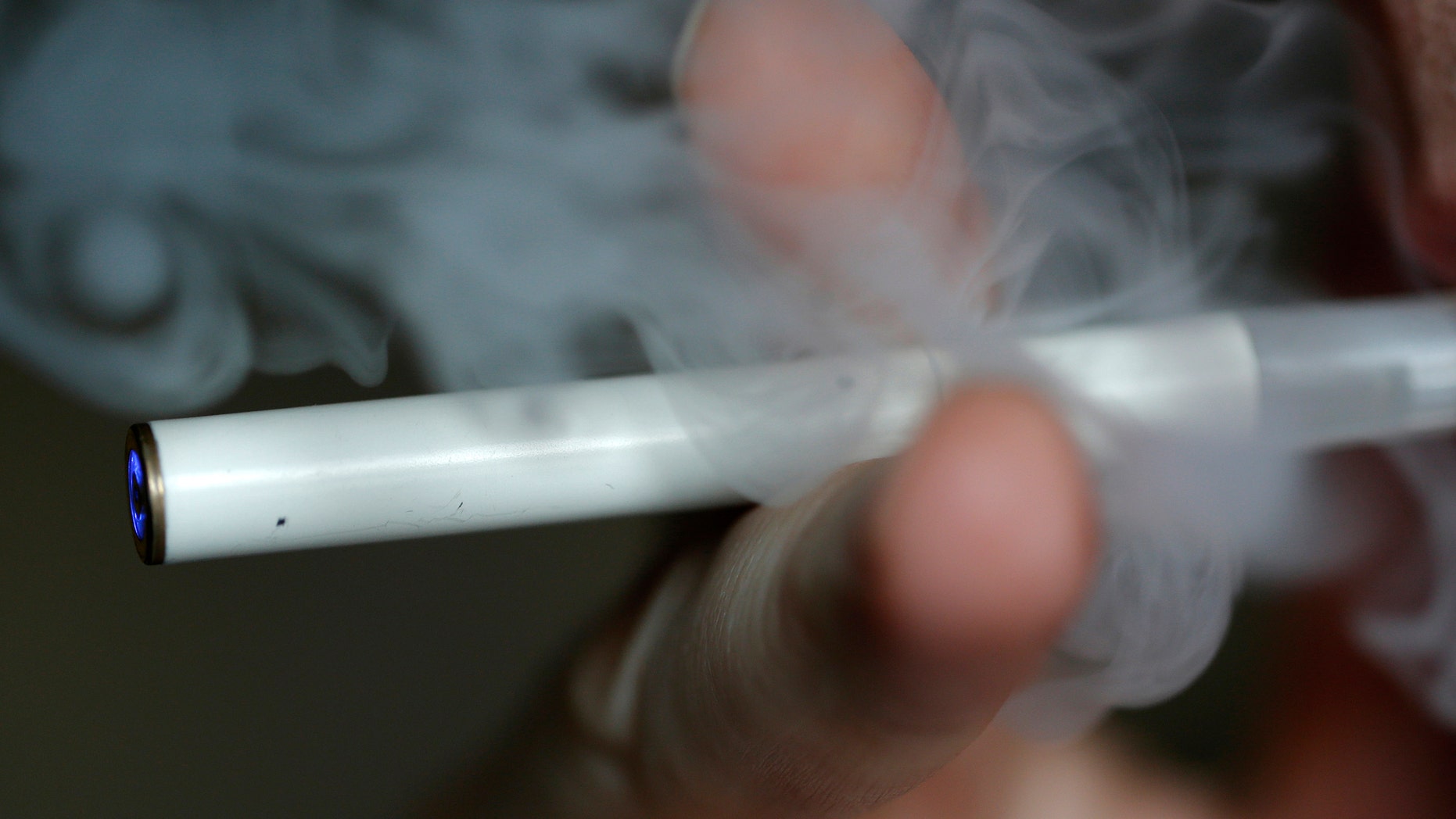 ATLANTA – Sixteen million American children can legally purchase e-cigarettes, according to new estimates by the Centers for Disease Control and Prevention (CDC).
It's because of where they live among the patchwork of state regulations governing electronic nicotine delivery systems (ENDS).
According to a CDC survey of state tobacco laws, 10 states have yet to explicitly ban e-cigarette sales to minors.
"The aerosol that's emitted from these products has been shown to include harmful, and potentially-harmful, ingredients," said Dr. Brian King, a senior scientist in the CDC's Office of Smoking and Health.
King and other public health officials say their concerns go beyond nicotine and its potential adverse effects on adolescent brain development.
"There's also some other ingredients that have been identified — things like volatile organic compounds as well as ultrafine particulates, including heavy metals," King said. "And so the contention that these products emit a harmless water vapor is simply not true."
This week, the Food and Drug Administration (FDA) held a two day public workshop to gather scientific information on e-cigarettes.
Earlier this year, the agency proposed adding e-cigarettes to the list of tobacco products it regulates. However, the scope of that regulation remains an issue for debate.
In November, House Speaker John Boehner, House Majority Leader Kevin McCarthy, R-Calif. and House Energy and Commerce Committee Chairman Fred Upton, R-Mich. sent a letter to Health and Human Services Secretary Sylvia Burwell. In it, they expressed concerns about a proposed FDA rule requiring new tobacco products to undergo premarket approval — a potentially costly and lengthy process.
"Specifically, we have concerns that the proposed rule's February 15, 2007 grandfather date for newly deemed tobacco products will impede innovation and impose unnecessary regulatory burdens on both the FDA and regulated industries," the House Republicans wrote.
The letter also points out that most "e-vapor" products didn't exist prior to the proposed 2007 cutoff.
An FDA spokesperson told Fox News that the agency had received the letter and will respond to the members of Congress.
A 2007 cutoff date would subject the vast majority of e-cigarette products to premarket review, according to Gregory Conley, president of the American Vaping Association, an industry advocacy group.
"As proposed, the FDA's regulation would decimate nearly every single small and medium-sized business in this market," Conley said. "Thousands of businesses would close overnight. And nearly the entire e-cigarette market would become either big tobacco or firms that are backed heavily by Wall Street money."
Conley said he supports laws banning e-cigarette sales to minors and requiring childproof caps on liquid nicotine. But he insists the electronic devices provide a safer alternative for adults who want to quit smoking.
CDC officials say the science is still emerging on the use of e-cigarettes for smoking cessation. But researchers are also studying whether the devices serve as a gateway — enticing nonsmokers and youth to use tobacco products. And public health officials say they want to know more about what effects e-cigarettes may have on nonusers who inhale secondhand aerosol from the devices.
While 27 states have passed laws banning indoor smoking in private worksites, restaurants and bars, only three states — New Jersey, North Dakota, and Utah — prohibit indoor e-cigarette use, according to the CDC study.
The agency published its findings in its Morbidity and Mortality Weekly Report (MMWR).