Cargill recalls more than 132,000 lbs. of beef possibly contaminated with E. coli, USDA says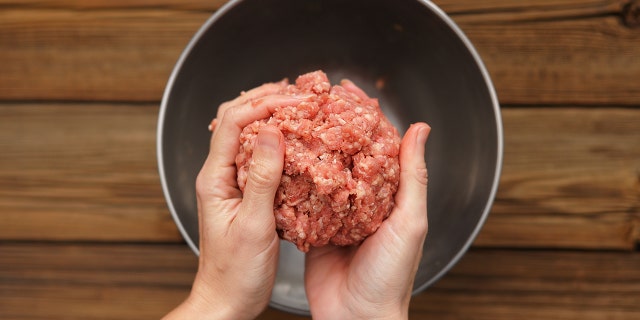 Attention, beef lovers: the Food Safety and Inspection Service (FSIS) has issued a recall for more than 130,000 pounds of Cargill Meat Solutions' ground beef.
The meat was likely contaminated with E. coli, a determination the FSIS, along with the Centers for Disease Control and Prevention and other entities made after investigating a possible outbreak that killed one person and sickened 17 others in July. The FSIS is a branch of the U.S. Department of Agriculture (USDA).
CHILDREN'S ADVIL BUBBLE GUM FLAVOR RECALLED DUE TO OVERDOSE CONCERNS
"Raw ground beef was the probable source of the reported illness," the FSIS said in the statement. Those infected with E. coli can develop diarrhea and vomiting. A severe infection can lead to kidney failure.
The beef was packaged at the company's Fort Morgan, Colorado, location in June before it was shipped across the nation.
"FSIS is concerned that some product may be frozen and in consumers' freezers. Consumers who have purchased these products are urged not to consume them. These products should be thrown away or returned to the place of purchase," the FSIS said.
CARGILL RECALLS 25,000 POUNDS OF POSSIBLY CONTAMINATED BEEF
The news comes after Cargill recalled more than 25,000 pounds of beef in August due to a possible E. coli contamination, though no illnesses were reported at that time.
Consumers can discover which products were affected by clicking here.
These are the labels to look out for.
The Associated Press contributed to this report.