Carbon Monoxide Sickens 61 at Youth Hockey Game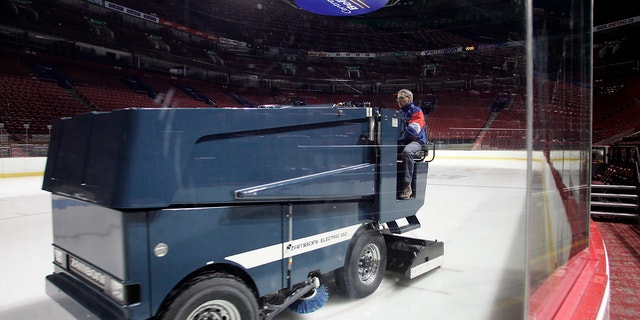 Gunnison, Colo. – An ice-cleaning machine was the source of a carbon monoxide leak that sickened 61 people at a youth hockey tournament in western Colorado.
Officials say the ventilation system at the indoor ice rink failed on Sunday, causing the system to recirculate polluted air, Gunnison fire marshal Dennis Spritzer said.
Most of the people were treated with oxygen at the scene and released. However, one person was hospitalized overnight at a Gunnison hospital, and two people were airlifted to Denver to be treated at a hyperbaric chamber not available at the local hospital, Spritzer said.
Firefighters were trying to determine why the system's damper failed to open, and they contacted the company that made it. The city-owned hockey rink didn't have carbon monoxide detectors, but Spritzer said the devices will be installed before it reopens.
Spritzer said there haven't been any previous problems at the rink, which opened three years ago.
In 2009, more than 30 people at a youth hockey tournament in Greeley were treated for exposure to carbon monoxide. The fire department in the city said the source was the same as in Gunnison — a buildup of exhaust fumes from ice-cleaning equipment.
The Associated Press contributed to this report.