Cancer patients may be overly optimistic about early drug trial participation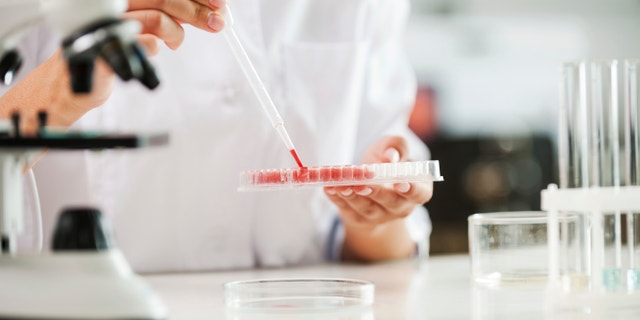 NEWYou can now listen to Fox News articles!
People with cancer may overestimate the possible benefits to them of participating in an early trial of a new medicine, even after talking with a doctor about what to expect, according to a new study from the U.K.
So-called phase 1 trials of experimental treatments are intended to test the drug's safety. Just 4 percent to 20 percent of participants may see their cancer respond to the drug, the authors write in the journal Cancer.
But among cancer patients surveyed while they were considering taking part in an early drug trial, between 40 percent and 50 percent of patients thought their tumors would shrink. That was true both before and after talking with doctors, researchers found.
These expectations don't correspond to what cancer patients typically experience during those early cancer trials, write Saoirse Dolly, of the Royal Marsden NHS Foundation Trust in London, and colleagues in the journal Cancer.
Phase 1 trials are typically conducted among people who have advanced cancers that haven't responded to other treatment, the study team writes.
"Usually the goal is not to provide efficacy to a patient," said Dr. Paul Barr, who leads the Clinical Trials Office at the Wilmot Cancer Institute of the University of Rochester Medical Center in New York. He was not involved with the new study.
Then, in phase 2 trials, more people are given the treatment to again test its safety and begin to test its effectiveness. Finally, the treatment is tested in a phase 3 trial in a large group of people and its effectiveness is compared against other treatments.
For the new study, researchers surveyed people at one medical center who were being considered for a phase 1 trial.
Before their visit with a doctor to talk about the trial, 396 people completed the questionnaire. About three quarters of those surveyed were willing to participate in the trial. About 43 percent also thought their tumors would shrink as a result of the trial.
"This is more than double the reported response rates and represents a large discrepancy between expectations and what phase 1 trials offer," the researchers write.
The discussion with doctors did little to lower patients' expectations regarding a benefit.
After they visited with a doctor to discuss the trial, 301 prospective participants filled out a second questionnaire. The proportion of those willing to take part in the study increased to 84 percent, and the proportion expecting their tumors to shrink rose to about 47 percent.
The researchers also found that after talking with a doctor, 14 percent expected their cancers to be cured. Another 37 percent were unsure if their cancers could be cured.
Barr told Reuters Health the high expectations of cancer patients are likely the result of them not wanting to lose hope.
"A lot of people would say patients are misinformed, and I think a lot of it is patients don't want to lose hope," he said. "Even the best communicator in the world can't change that rate."
He also cautioned that people who were very sick or not as optimistic may have been less likely to answer the second survey.
The researchers echo that caution in their report, noting that people who didn't return the second survey were likely not eligible to take part in the phase 1 trial due to another health condition.
Barr said people thinking about taking part in a phase 1 trial receive a lot of information and should bring a family member to the initial visit. They should also take notes and take the consent documents home to examine and consider.
"The point is to think about it and see if it's best for you," he said.
Additionally, he said people need to realize that the potential benefit from phase 1 trials is usually low, but it's not zero.
"There is hope," said Barr. "People want to hear that and they need to hear that."