Cancer Likely Claimed Life of Steve Jobs, Doctor Says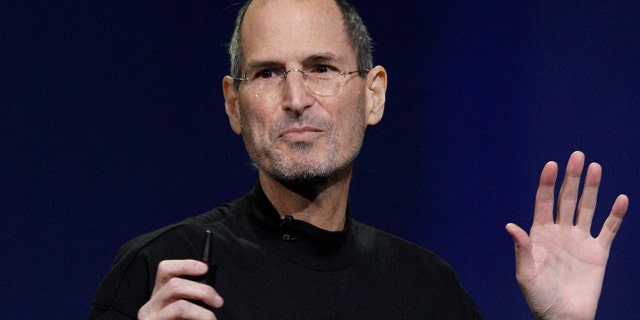 Despite a liver transplant two years ago, the slow-moving form of pancreatic cancer that afflicted Apple Inc's co-founder Steve Jobs most likely came back or spread, ultimately claiming his life, according to medical experts.
Jobs, 56, managed to live more than seven years with the rare form of pancreatic cancer that grows more slowly than the common kind. He underwent a liver transplant in 2009 after taking a leave of absence for unspecified health problems.
"It's reasonable to assume that the tumor came back at some point," said Dr. Steven Libutti, director of the Montefiore-Einstein Center for Cancer Care in the Bronx, and an expert on pancreatic cancer. "The liver transplant could have been for a metastatic tumor, and the most common place for a neuroendrocrine tumor of the pancreas to spread is the liver. What (could've ultimately happened), patients with metastatic neuroendrocrine tumors to the liver generally on average, can live seven, 10, 15 years after diagnosis. So, it fits the timeline."
Jobs declared he was cured after surgery in 2004 for an islet cell neuroendocrine tumor, a much more treatable form of pancreatic cancer than the more common form of the disease that killed actor Patrick Swayze two years ago.
But the Apple chief never revealed whether the cancer had spread to his lymph nodes or liver, or how extensive his surgery was. Many doctors speculated he had a Whipple procedure, in which part of the pancreas, part of the small intestine and in some cases part of the stomach are removed and the digestive system is reconstructed.
"The Whipple can be done very safely," said Libutti, who has never treated Jobs, or seen his medical records. "Most patients that have a Whipple for this kind of tumor do just fine in terms of digestive issues."
Libutti said that aside for the amazing things Jobs contributed to technology, he also showed the world that there are effective treatment options for this rare disease, Libutti added.
"You can go on to live many, many years, and productively," Libutti said of patients who are diagnosed with neuroendrocrine tumors.
According to Libutti, two new drugs have been approved by the FDA within the last six months to treat late-stage neuroendrocrine tumors, "so we have a lot of options now; options we didn't have when Jobs was first diagnosed."
About 85 to 90 percent of people who have liver transplants will be alive one year later, and about 75 to 85 percent of people will survive at least five years after a transplant, the United Network for Organ Sharing (UNOS) said on its website.
Patients who receive liver transplants must take immunosuppressant drugs for the rest of their lives to limit their risk for rejection.
But while these drugs serve their purpose, a compromised immune system can leave patients vulnerable to other diseases.
Libutti said he doubts Jobs had complications from the liver transplant, as there are "things you can do if a patient is manifesting rejection, and he could've even had another transplant."
Jobs took another leave of absence in January -- his third since his health problems began -- before resigning as CEO six weeks ago. Jobs became Apple's chairman and handed the CEO job over to his hand-picked successor, Tim Cook.
Most pancreatic cancer cases are asymptomatic, meaning patients rarely exhibit symptoms of an illness until it's too late to stop its spread.
Caught in its advanced stages, pancreatic cancer, which affects about 30,000 people a year, has a 5 percent survival rate for five years. Caught early enough and treated with surgery and chemotherapy, the five-year survival rate goes up 17 to 25 percent.
Islet cell neuroendocrine tumors are typically a less aggressive, less common form of pancreatic cancer, representing only 1.3 percent of cases. Pancreatic cancer usually proves fatal within 4 to 6 months of diagnosis, but neuroendrocrine tumors tend to have a much better survival rate.
In 2010, there were 43,140 new cases and 36,800 deaths, according to the National Cancer Institute website. Most cases aren't diagnosed until it reaches the later stages, making it the fourth leading cause of death in both men and women. Patients are typically in their mid-to-late 60s and cases are usually sporadic.
But there are risk factors including smoking, heavy drinking, and in some cases a genetic predisposition for the disease. Some sufferers of chronic pancreatitis may also be at risk.
Besides eating right and abstaining from smoking and heavy drinking, there's very little that can be done to prevent the disease.
In 2005, following the bout with cancer, Jobs delivered Stanford University's commencement speech.
"Remembering that I'll be dead soon is the most important tool I've ever encountered to help me make the big choices in life," he said. "Because almost everything -- all external expectations, all pride, all fear of embarrassment or failure -- these things just fall away in the face of death, leaving only what is truly important."
The Associated Press and FoxNews.com's Jessica Ryen Doyle and Karlie Pouliot contributed to this report.