Canadian town prepares to celebrate Christmas in October in honor of sick boy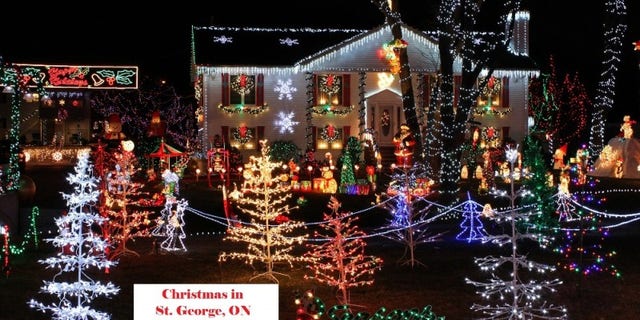 A town in Canada is putting the finishing touches on preparations for a Christmas celebration to be held Saturday, in honor of a 7-year-old boy who may not live long enough to see December.
Just before his second birthday, Evan Leversage was diagnosed with an inoperable brain tumor that has left him blind in one eye and low on energy, CTV News reported.
Doctors told his mother, Nicole Wellwood, that her son may not live much longer, and she set off on a mission to create a "bucket list" for him. When members of their St. George, Ontario, community found out, they began helping to organize Christmas in October.
"It's hard to explain to a 7-year-old," Wellwood told CTVNews.com. "My best response has been, you have a lot of people that love you. That's the truth."
More than 6,000 people, including the Ontario Provincial Police, are expected to attend a 25-float parade and celebration Saturday, which will also include a special visit from Santa Claus. A movie production company said they will provide artificial snow, CTVNews.com reported.
Social media users have begun using the hashtag #LightsonForEvan to help spread the word further.
Wellwood's cousin created a GoFundMe page to help the family pay for medical bills. The page had an original goal of $1,500 and has since surpassed $18,000.
"Nikki is in survival mode and is working hard to make the most of the present and immediate future with Evan and his brothers," the page said. "It's hard for her to think of the future. Funds will go directly toward helping Nikki with food and living expenses for her and the boys over the next few months."
Other events on Evan's bucket list include going out to eat chicken wings, getting a dog named Ernest and going to see a movie.