California woman gives birth to her own grandson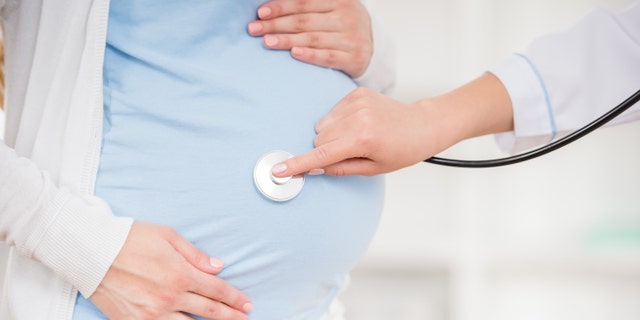 Megan Barker gave birth to a 7-pound, 7-ounce baby boy Oct. 22—but he's not her son, he's her grandson. The Chico, Calif., woman had promised her daughter, Maddie Coleman, that she would one day carry Maddie's child if Maddie wanted her to, because Maddie found out at age 14 a disorder would prevent her from having children.
At the time, a young Maddie found the offer "totally weird," she tells People. But as a married adult, when she found out surgery to remove an ovary tumor could send her into early menopause, she decided to act when doctors told her to consider freezing her eggs.
"At first, I couldn't wrap my mind around the idea of mom carrying our baby. It was a bit weird, but I was mostly excited and so grateful," Coleman, 24, says.
Her husband agreed, Barker was still on board, and in vitro fertilization worked on the first try. Barker tells KRCR she did not struggle emotionally, and felt that she was simply the "deluxe easy-bake oven." She says she's willing to do it again if the Colemans want another baby.
"I'm just so fortunate I was able to provide the opportunity," Barker, 48, says. "It's the greatest gift." Coleman feels exactly the same way: "I am forever grateful for this gift." (This mom and daughter gave birth 34 minutes apart.)
This article originally appeared on Newser: Woman Gives Birth to Her Own Grandson