California mother delivers second surprise baby on Mother's Day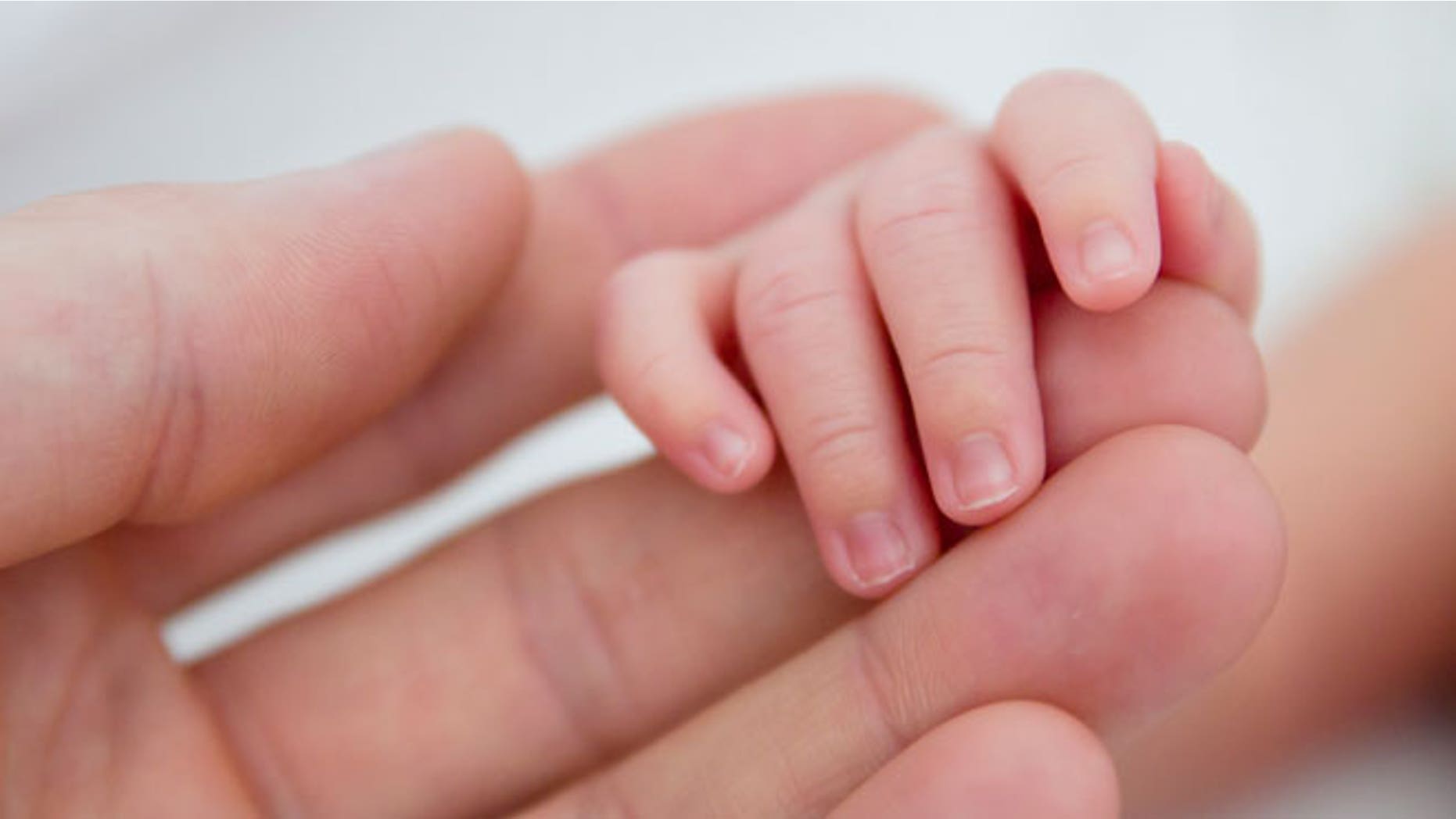 A California mother had a surprise for her three children and longtime partner when she called from a hospital on Mother's Day last week.
"She texted me and said, 'I need you to be calm,'" James Meredith, Lindsey Robinson's partner, told Fox40. "Soon as she said that, I said, 'This is not happening,' and she said 'It's a girl,'" he told the news station.
Robinson, who has been on birth control, hadn't been feeling well Sunday, and told Meredith she was going to head to the hospital after experiencing severe stomach pain.
"Soon as I went to put my shoes on to go to the hospital, went down to my knees the pain was so bad, I couldn't even breathe through it," Robinson, 30, told Fox40. She had suspected she was suffering from a ruptured cyst, not labor pains.
Halfway to the hospital in San Juan, Robinson called 911. "Go to put my pants back up, and I go to lift my bottom up … out my 6 pound, 13 ounce baby came," Robinson told Fox40.
"I was scared, you know and these guys [paramedics] are all around like 'Oh my god. How? What just happened?' And I'm at the same point. 'How am I going to tell James this?'" she told the news station.
Baby Presley Faith was born healthy at 38 weeks. Robinson had mistaken her weight gain to be a side effect of Graves' disease. This is the second time she was surprised by an unplanned delivery.
In 2012, she delivered a son after suspecting that she was only three months pregnant.
"It was instant," she told Fox 40.  "It wasn't a gradual cramp. It was like cramping pressure. I felt the need to push."