California legislators introduce bill to end tax on tampons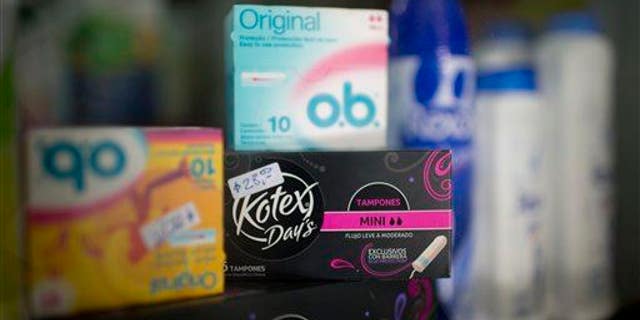 On Monday, two California legislators jointly released a bipartisan measure to make feminine hygiene products exempt from the state's sales tax.
Democrat Cristina Garcia and Republican Ling Ling Chang believe their bill would promote gender equality, adding that abolishing the current tax on tampons, pads and other feminine hygiene products could also close the wage gap that separates men and women, according to Inquisitr.
"I feel this is an important issue of social justice for all women out there," Garcia, who is also vice chair of the California Legislative Women's Caucus, said in a press conference Tuesday. "Women have no choice but to buy these products, so the economic effect is only felt by women, and women of color are particularly hard hit by this tax."
In California, women spend over $20 million annually on taxes for feminine hygiene products, Inquistr reported. According to Newsweek, the state allows walkers, medical identification tags, prescription medication, and Viagra to be purchased tax free.
Five U.S. states— Maryland, Massachusetts, Minnesota, New Jersey, and Pennsylvania— have already eliminated the tax, and activists in Australia, Canada, Malaysia and the United Kingdom have begun campaigns to do the same.
Advocates of tax-free tampons have begun using hashtags on social media to rally support for the cause Those hashtags include #NoTaxOnTampons #TamponsForAll#TamponTax and #NotALuxuryItem.