California girl born deaf teaching deaf puppy sign language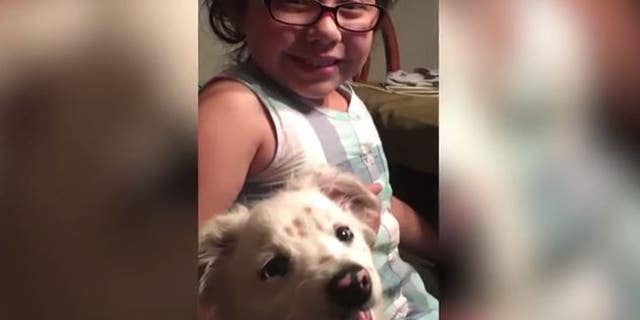 NEWYou can now listen to Fox News articles!
A California girl who was born deaf has formed an unbreakable bond with her adopted puppy Walter, who was also born deaf.
Julia, whose last name and age were not disclosed, adopted Walter from the Pasadena Humane Society & SPCA with her mother after he was surrendered at just six weeks old. Once he was ready to be adopted, the organization posted it on their Facebook page and Julia and her mother went to meet him.
"When I first held Julia, since she really couldn't hear my voice, she would smell my neck – and when I first held Walter he did almost the same exact thing," Julia's mother said in a video posted by the Pasadena Humane Society & SPCA. "I remember just looking at him and I knew that he was meant to be ours."
Julia and Walter formed a fast bond, with the pup knowing to wait until Julia finishes her homework before they can head out to play. Julia is also teaching him the sign language commands for food, water, sit and stay.
"She's learned a whole other kind of love," Julia's mother said in the video. "I think they were both meant to find each other."
The video was posted on the organizations Facebook page June 28 and has more than 293,000 views.