California counties sue drug makers for sparking painkiller epidemic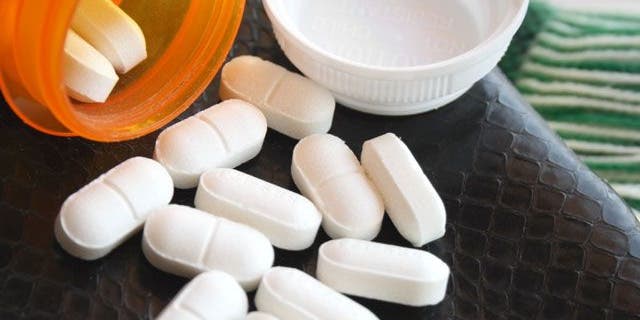 NEWYou can now listen to Fox News articles!
California officials maintain that the prescription painkiller epidemic has taken a heavy toll on their state – and they say that five pharmaceutical companies are to blame.
According to the Centers for Disease Control and Prevention (CDC), in 2010, there were enough prescription painkillers – also known as opioids – prescribed to medicate every American adult around-the-clock for one month. On top of that, overdoses of these prescription painkillers have more than tripled in the past 20 years, killing more than 15,500 people in the United States in 2009. And, for every one overdose death from prescription painkillers, there are 130 people who abuse them and 825 people who take these drugs for non-medical use, according to data from the CDC.
In response to the epidemic, two of California's largest counties have filed a civil suit against five of the world's largest painkiller manufactures, on behalf of the entire state. On May 23rd, attorneys for Santa Clara and Orange counties filed a complaint, naming Actavis, Endo Health Solutions Inc., Johnson & Johnson's Janssen Pharmaceuticals, Purdue Pharma and Teva Pharmaceutical Industries' Cephalon Inc. as defendants.
In their complaint, the counties allege the manufacturers have conducted false and deceptive marketing campaigns, promising unsubstantiated health benefits and creating an impression that opioids were much safer than they actually are.
"We have charged these pharmaceutical companies for knowingly harming public health by waging a massive campaign to sell huge quantities of these dangerous drugs for profit," said Tony Rackauckas, the district attorney for Orange County.
The plaintiffs accuse the manufacturers of breaking state laws by using false business advertising, running unfair business practices and creating a public nuisance.
According to the complaint, the widespread prescribing of narcotics has created "a population of addicts." In 2008, opioid overdoses caused 10 deaths for every 100,000 California residents, and there was an opioid-related death every other day in Orange County. Furthermore, as many as 4,000 people in California die from opioids every year, twice the number of homicides in the state, according to the plaintiffs.
"Because of the deceptive conduct of these drug companies, millions of Americans have become prescription drug addicts and abusers. The result has been devastating: Broken families, skyrocketing medical costs, and rampant crime," explained Danny Chou, assistant county counsel for Santa Clara County. "Instead of taking responsibility for their deceptions, the companies have pocketed billions of dollars in profits. This lawsuit simply seeks to hold those companies accountable for the harms they have caused."
Representatives for Santa Clara and Orange maintain that the goal of the lawsuit is to hold the manufacturers accountable for the harms caused to the people of California, based on their misleading and fraudulent marketing of painkillers. The plaintiffs seek financial damages to punish the companies, including civil damages, restitution, and an order preventing the defendants from continuing to perpetuate false advertising in violation of California law.
Accusations aside, many wonder whether this innovative lawsuit has any real legal legs to stand on. Harvard Law professor Glenn Cohen believes it could follow in the footsteps of the many cases brought against tobacco companies in the 1990s, which also focused on the companies' marketing practices. Although those lawsuits included many states, they ultimately ended in settlements.
Representatives for the five painkiller manufacturers named in the lawsuit declined to comment on the case.