British nurse infected with Ebola virus in critical condition, hospital says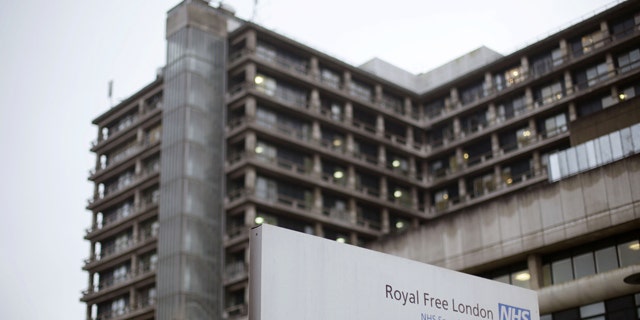 A British nurse who contracted the Ebola virus in West Africa is in critical condition, according to the London hospital where she is undergoing treatment.
The Royal Free Hospital said Saturday that 39-year-old Pauline Cafferkey's condition had deteriorated over the past two days. Earlier this week, doctors told Sky News, Cafferkey had been able to sit up and talk, as well as read, eat and drink, and speak to her family.
Cafferkey had worked as a volunteer nurse in Sierra Leone and was diagnosed shortly after returning to Britain Dec. 28. When she arrived at London's Heathrow Airport, Cafferkey was considered high risk because of the nature of her work and examined, but showed no symptoms of Ebola. When she raised concerns about her temperature, she was checked a further six times but cleared to travel and went on to her hometown of Glasgow.
Dr. Michael Jacobs, who is leading the team treating Cafferkey, told Sky News that stocks of the experimental Ebola treatment drug ZMapp had run out and may not be available for several weeks. The drug has been used in the treatment of three other health workers with the virus, though it is unclear exactly how much it contributed to their recovery. Cafferkey is currently being treated with an experimental antiviral drug and with plasma from a recovered patient containing Ebola-fighting antibodies.
Health officials told Sky News that British-based passengers and crew members on Cafferkey's flight from London to Glasgow, as well as on an earlier flight she took from Casablanca, Morocco to London, had been contacted.
The Associated Press contributed to this report.