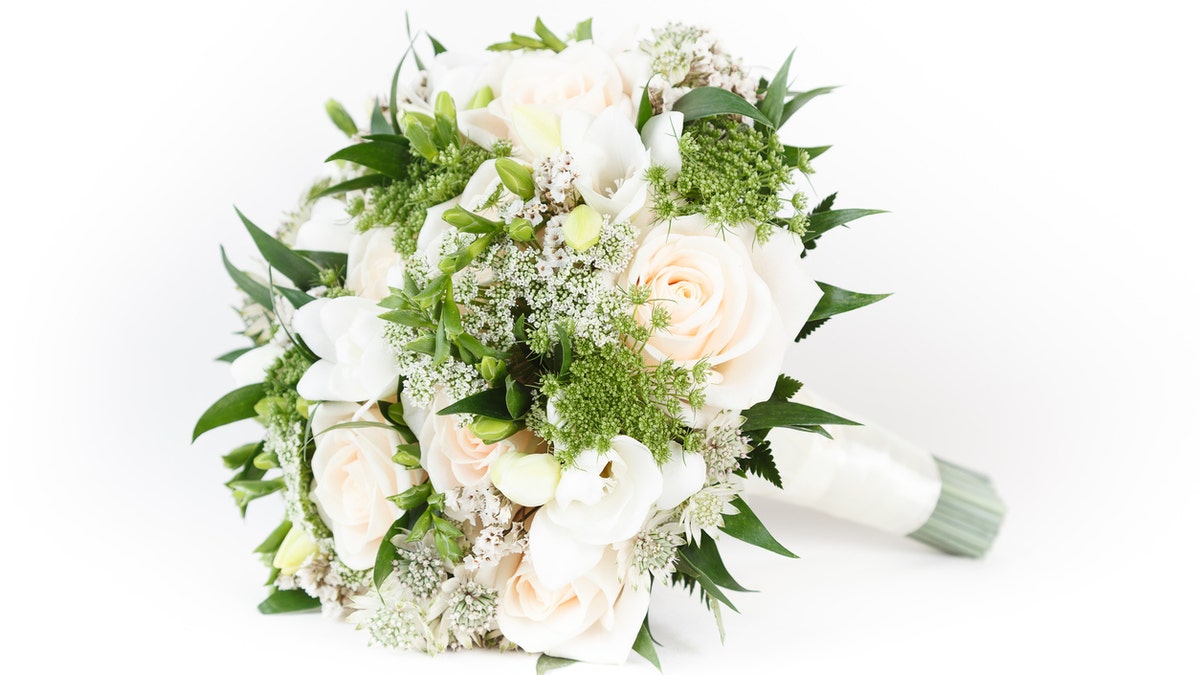 A Nebraska bride's wedding day nearly came to a screeching halt after she suffered a serious allergic reaction to the bouquet she had handpicked to carry down the aisle. Christine Miller, who unknowingly had added snow-on-the-mountain flowers to her bouquet, woke the morning of her wedding to a bumpy rash and swollen eyes.
"I was the scariest-looking person at my wedding," Miller told Inside Edition. "I was in so much pain. Nobody knew what to do."
The trouble started the night before, as she and her bridesmaids worked to put the finishing touches on the floral arrangements. The next morning, she washed her face and began suffering from the reaction, which is comparable to poison ivy.
VIRAL SKIN-CANCER SELFIE BOOSTED ONLINE SEARCHES
Miller continued to get ready and went through with the ceremony to marry her fiancé, Jon, before the newlyweds rushed off to the hospital to find relief.
"She was struggling to keep her eyes open, they were constantly watering and she just looked miserable," Miller's groom told Inside Edition.
Miller, who said she thought she was dying, was given medication to help with her symptoms, and the pair made a quick stop at Target before joining their guests at the reception.
MOM CLAIMS CRYOTHERAPY LEFT HER WITH SEVERE BURNS, PERMANENT SCARRING
"I had a rash still on my neck so I wanted to get my dress off because I wanted to be comfortable and so he ran into Target and got me a shirt that said 'Bride' on it and pajama pants, and that's what I wore into our reception," she told Inside Edition.
They were able to redo their wedding photos a week later.