Breath temperature test may help diagnose lung cancer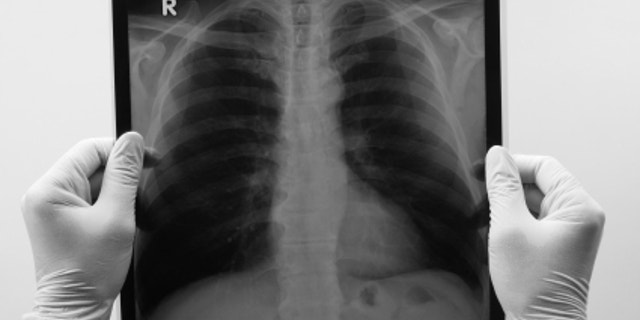 Doctors may be able to diagnose lung cancer by gauging the temperature of exhaled breath.
A new study presented to the European Respiratory Society (ERS) International Congress analyzed the breath temperature of 82 people who had been referred to a full diagnostic test after an X-ray suggested the presence of lung cancer.
Using a breath thermometer device called an X-Halo, researchers found that the 42 patients found to have lung cancer recorder a higher breath temperature than those without cancer. The study also found temperature increased with the number of years a person smoked, and the stage at which their lung cancer developed, according to a news release.
"Our results suggest that lung cancer causes an increase in the exhumed temperature," said Giovanna Elisiana Carpagnano, a lead author of the study and professor at University of Foggia, Italy.
"If we are able to refine a test to diagnose lung cancer by measure [of] breath temperature, we will improve the diagnostic process by providing patients with a stress-free and simple test that is also cheaper and less intensive for clinicians," Carpagnano said.
The researchers were also able to identify a cut-off value in the measurement of temperature to improve accuracy.