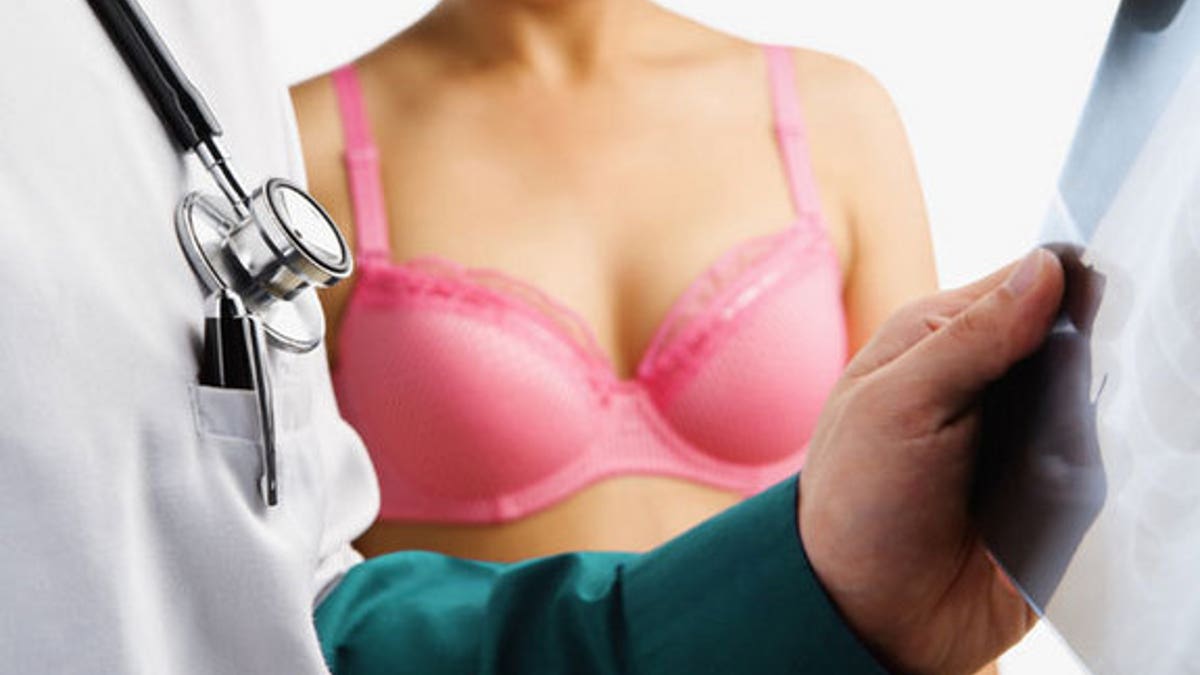 Most mothers who undergo genetic testing for breast cancer discuss the results with their children, a new study finds.
The study included 221 mothers who underwent testing for the mutations in the BRCA1 and BRCA2 genes, which strongly increase the risk of breast and ovarian cancer.
One month after the receiving their test results, 62 percent of the mothers said they had told their children (who ranged in age between 8 and 21) about the results.
Mothers were more likely to share the results with their children if the results were negative or inconclusive rather than positive, and if the children were age 13 or over.
Results that were negative may have been seen as "good news" that would reduce the children's worries, said study researcher Kenneth Tercyak, director of behavioral prevention research at Georgetown University's Lombardi Comprehensive Cancer Center.
Women who did not share their results with their kids may have thought that their children were not yet mature enough to learn the information, Tercyak said. They might still decide to share the information when the time is right.
"Those families that are choosing to not have the conversation yet are probably thinking about having that conversation at some point in the future," Tercyak said.
Factors that parents can use to decide if their child is ready to learn such information include: the age or maturity level of the child (will the child understand the information?), whether parents have had similar conversations in the past perhaps regarding relatives who have passed away from cancer and whether the child is asking questions about their parents' or own cancer risk, Tercyak said.
"There is no right or wrong answer for these families on what to do and when to do it," Tercyak said. "Its a choice, [and] it's not an easy choice."
When actress Angelina Jolie disclosed in a New York Times Op-Ed that she had undergone a double-mastectomy, she wrote that her children had asked her if she might fall ill, as Jolie's mother did, with cancer. "I have always told them not to worry, but the truth is I carry a 'faulty' gene, BRCA1," Jolie wrote. After the mastectomy, Jolie said "I can tell my children that they dont need to fear they will lose me to breast cancer."
The new study found that mothers who spoke with their children about the test results were more likely to be satisfied with their choice than those who did not disclose the information.
This may be because parents who don't disclose their results feel conflicted about withholding the information, and in a sense, keeping a secret, from their children, Tercyak said. But despite wanting to tell their children, some parents may still feel that their kids are too young to hear the news.
Children are not typically tested for BRCA1 and BRCA2 mutations because any action that might be taken to prevent cancer would be occur later in life. But children whose mothers have a BRCA1 or BRCA2 mutation have a 50 percent risk of inheriting the mutation themselves. Mothers may have concerns that speaking with their children about their cancer risk would create worry or anxiety at a time when there is not preventive option to take, Tercyak said.
More research is needed on the long-term effects of disclosing or not disclosing test results, in terms of the parent-child relationship, and the child's health, Tercyak said. He and his colleagues are now conducting a study to see whether kids who learn they are at risk for cancer (through their parents test results) are more likely to make healthy lifestyle choices.
Copyright 2013 LiveScience, a TechMediaNetwork company. All rights reserved. This material may not be published, broadcast, rewritten or redistributed.