Brain injuries increasing among high school football players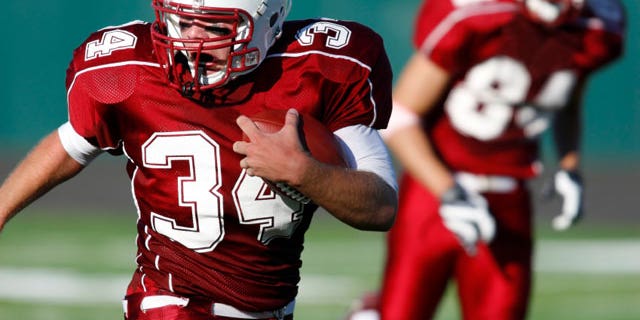 A new study finds catastrophic brain injuries among high school football players are on the rise, FOX Charlotte reported. The study, conducted by researchers at UNC Chapel Hill, found 13 teenage football players nationwide suffered severe brain injuries in 2011 – the highest number since 1984.
Until 2007, the number of reported catastrophic brain injuries was nine or less. In 2008 and 2009, the number of brain injuries rose to 10.
Doctors also reported seeing more "mild" brain injuries. Dr. David Price, medical director of the Carolinas Concussion Network, told FOX Charlotte the number of injuries "keeps increasing."
"The mild traumatic brain injuries or the concussions - we see a ton of," Price said. "More than we should."
He added: "As you get older, you'll see a lot more people have perfected the way they hit, and people are not afraid to be more vicious. And (they are) a lot more physically capable because of all the time spent in the weight room and out on the field training."