Brain-eating amoeba in water supply of New Orleans suburb could be linked to Hurricane Katrina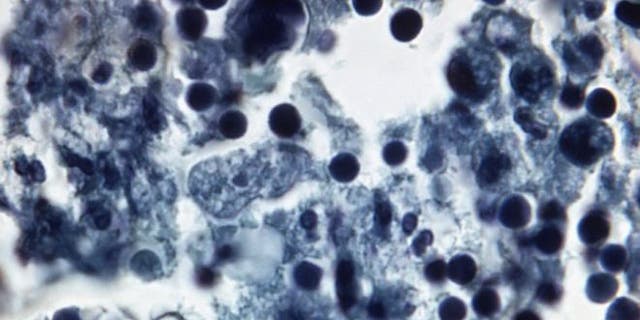 The occurrence of a brain-eating parasite in the water system of a New Orleans suburb could be linked to Hurricane Katrina according to one Louisiana official, The Times-Picayune reported.
Though the link remains unclear, Jake Causey, an administrator who oversees safe drinking water for Louisiana, said that the decreased population in the area after hurricane may have affected the city's water supply.
"Certainly immediately post-Katrina, the St. Bernard population was greatly reduced, and to have a water system designed to provide water to that many people and then you lose half of them, part of the concern would be, just from a water quality perspective, that the water would just be sitting in the pipes, aging, and you could have a deterioration of the water quality," Causey told The Times-Picayune.
Despite the speculation, the link between the parasite, Naegleria fowleri, and Hurricane Katrina has not been verified by the Centers for Disease Control and Prevention (CDC).
"We are not aware of a link between Naegleria fowleri and Katrina," Benjamin N. Haynes, senior press officer at the CDC, told FoxNews.com in an email.
On September 12, test results from the CDC confirmed the Naegleria fowleri amoeba was found in four locations of the St. Bernard Parish water system.
State health officials say the water is safe to drink but can pose a risk of infection if the amoeba enters a person's nose.
The New Orleans suburb started flushing its water lines with additional chlorine last week as a precaution after the state linked the amoeba to the encephalitis death a 4-year-old boy from Mississippi who was visiting a home in the parish. The state says residents also can protect themselves by chlorinating their pools and avoiding getting water in their nose.
The Associated Press contributed to this report.
Click for more from The Times Picayune.