Boy's twitch turned out to be parasite in brain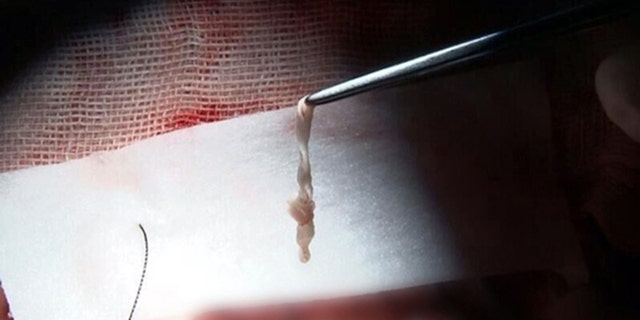 NEWYou can now listen to Fox News articles!
A young boy who suffered from as many as 20 daily twitches in his face was actually infected by a parasite in his brain, doctors said.
Xiao Fei, 10, of East China's Jiangxi Province, complained about the twitch to a teacher, who brought him to a local hospital, who deemed his condition serious enough to transfer him to a bigger hospital, Central European News (CEN) reported.
He was diagnosed with a parasitic infection and given antiparasitic drugs for three weeks until his symptoms improved and he was allowed to return home. However, his condition worsened.
The boy's mother took him to the Guangdong 999 Brain Hospital in South China's Guangdong Province, where Dr. Wu Jie discovered the parasitic worm made its way into Fei's brain.
Jie noted that the parasite most likely entered the boy's body from unboiled and unsanitary water often drunk in rural villages, CEN reported. These parasites can also be found in uncooked meat.
Surgeons removed the worm, and the boy is expected to make a full recovery.