Bionic backbone helps 19-year-old with severe scoliosis cheer again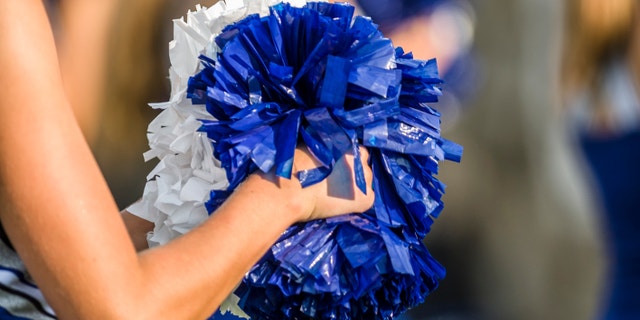 NEWYou can now listen to Fox News articles!
This English teen thought she might never dance again after finding out she had severe scoliosis, but a miracle bionic backbone has changed her life.
Vikki Steele, a 19-year-old from Solihull, West Midlands in England, was just an average 16-year-old girl who loved to dance three years ago when she started having intense shoulder pain.
An X-ray revealed that she had a curved spine, which had morphed into the shape of an "S" with the vertebrae curving at a 47-degree angle, and that she would need surgery.
"I was so scared I would never be able to dance or do cheerleading in the future," she told Caters News Agency.
She underwent a six-hour procedure in which doctors fused her spine using dozens of titanium rods to straighten it.
"Thankfully it went well and now I'm dancing and cheerleading, which is amazing," she said. "My new bionic spine has only stopped me from doing certain cheerleading moves like a backbend, for example, but I have no problems with doing high kicks and even the splits."
Click for more from the New York Post.