Bill Gates: Trump's proposed budget cuts could reverse gains in global health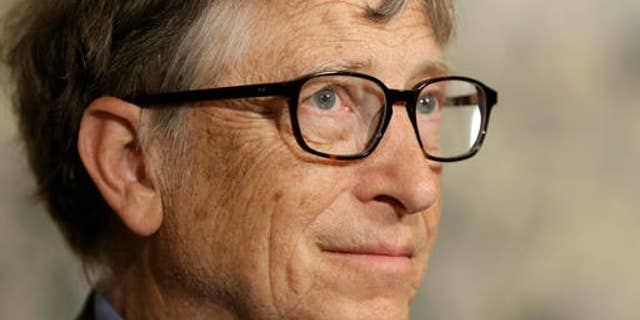 NEWYou can now listen to Fox News articles!
President Trump's proposed budget cuts in U.S. aid for global health and development programs stand to stall or even reverse gains made in reducing cases of HIV and AIDS, malaria and poverty, according to philanthropists Bill and Melinda Gates.
The United States is a major player in foreign assistance to fight this, accounting for $12 billion of the total $34 billion annually. The money targets efforts involving anti-poverty programs, women's access to contraceptives and initiatives to treat or contain infectious diseases, among other things.
Such aid has helped make a difference, according to a new global health report released by the Bill and Melinda Gates Foundation, which provides funding for global health and development. The report includes analyses of trends regarding poverty, infant deaths, sanitation and infectious deaths around the world.
In a recent telephone conference with reporters, Gates said the report will be annual at least through 2030. As part of the campaign to draw attention to the importance of funding for global health and anti-poverty programs, Bill and Melinda Gates are holding an event in New York next week that will feature former President Barack Obama and other dignitaries such as Nobel laureate Malala Yousafzai and U.N. Deputy Secretary General Amina J. Mohammed.
"We'll take different areas to really dive in on different examples of countries that are either getting ahead or falling behind," Gates said in the telephone conference. "Here we have the fact that in 1990, there were six million more children dying per year than where we are today. And there's a lot of factors that go into that, in terms of the primary healthcare system, economic progress."
"The single biggest innovation that really drove that is the vaccine coverage and new vaccines that got out through a lot of different efforts," Gates said. "But you know, we shouldn't be satisfied where we are today. Even in that case, we still have over five million children still dying every night. And if you think of it in terms of an equity basis, what you see is that a child is 75 times more likely to die if they're born in Angola instead of in Finland."
The Trump administration has proposed cutting U.S. global aid to about $6.5 billion for 2018.
"In our own country, Congress is considering how to deal with the big cuts to foreign aid proposed in the president's budget," the new report says. "A similar mood of retrenchment has taken hold in other donor countries."
One example the report provides is the gain made in addressing HIV deaths, which in 2005 occurred at 0.3 per 1,000 people.
A U.S. initiative that focused on prevention and medicine helped cut the death rate by 30 percent, the report noted.
More funding could further reduce the death rate to 0.06 per 1,000. Cutting funding, however, would result in a rise in deaths.
Gabriella Stern, director of media and external relations for the Gates Foundation, told Fox News that global issues become domestic ones.
"Ebola jumped the ocean," Stern said. "If the next pandemic is an airborne infectious disease, it could spread way faster and worse than Ebola did. Healthier poor countries protect us from infectious diseases."