Bike, Large Truck-Related Deaths Rise Despite Dropping Traffic Fatalities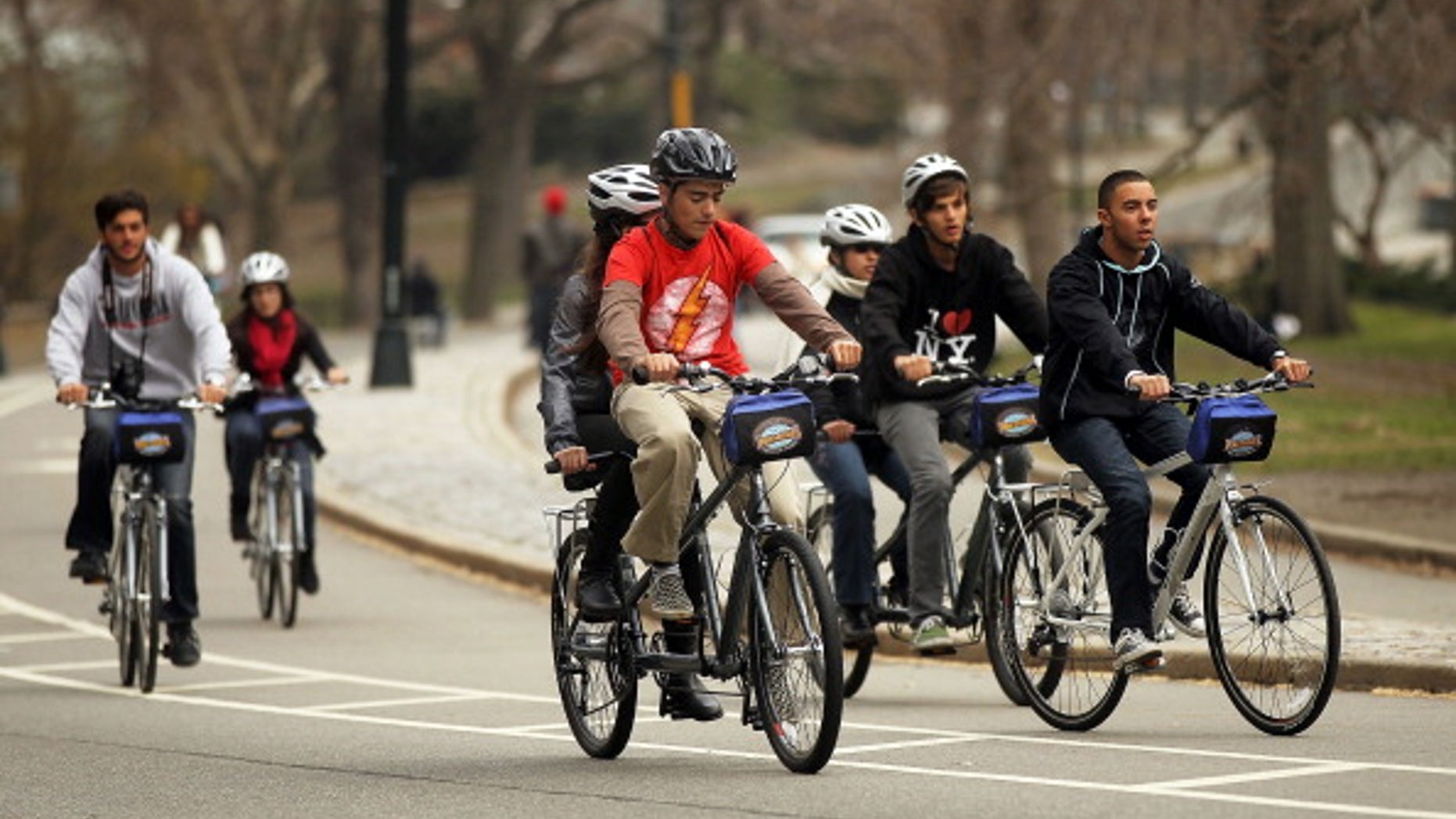 Motorcycles aren't the only ones getting a bad rap for being on the road.
Despite total U.S. traffic fatalities dropping to its lowest level since 1949, federal safety officials announced Monday deaths of bicyclists and large truck drivers rose sharply last year.
According to the National Highway Traffic Safety Administration, a 2011 traffic analysis found that bicyclist deaths jumped 8.7 percent and deaths of occupants of large trucks increased 20 percent.
Overall traffic fatalities dropped 1.9 percent, to 32,367. The decline came as the number of miles driven by motorists dropped by 1.2 percent.
Last year also saw the lowest fatality rate ever recorded, with 1.10 deaths per 100 million vehicle miles traveled, down from 1.11 deaths per 100 million vehicle miles traveled in 2010.
Jonathan Adkins, deputy executive director of the Governors Highway Safety Association, which represents state highway safety agencies, stated the increase in bicycle deaths may reflect more on people riding bicycles for work and pleasure. Washington, D.C., for example, reports a 175 percent increase in bicyclists during morning and evening rush hours since 2004. The city also tripled its bike lane network during the same period.
"Our culture is beginning to move away from driving and toward healthier and greener modes of transportations," said Adkins. "We need to be able to accommodate all these forms of transportation safely."
While the increase in deaths of large-truck occupants is more puzzling, Adkins said it may be due to more trucks returning to the road as the economy improves.
"There are more questions than answers about what is occurring here," stated Adkins. NHTSA said the agency is working with the Federal Motor Carrier Administration to gather more information to better understand the reason for the increase.
Motorcycle deaths also rose 2.1 percent, marking the 13th time in the last 14 years that motorcycle rider deaths have risen.
Based on reporting by The Associated Press.
Follow us on twitter.com/foxnewslatino
Like us at facebook.com/foxnewslatino