Big breasts may be bad for your health, author says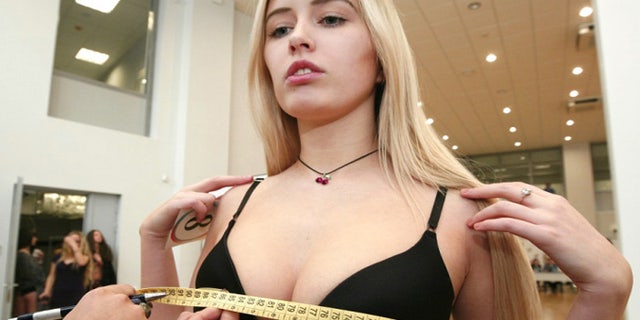 Are women's breasts getting too big?
That's what one author is saying in a new book Breasts: A Natural and Unnatural History, Medical Daily reported. According to her research, author Florence Williams found that the average bra size for women in the U.S. has increased from 34 B to 36 C – a trend that Williams says isn't as good as it sounds.
Williams outlines numerous unpleasant reasons that may be contributing to expanding bra sizes, such as women's expanding waistlines – a factor that has been linked with increased risk of breast cancer.
Another culprit behind growing cups is early onset puberty, another precursor for breast cancer, Medical Daily said. According to a 2010 study in Pediatrics, 15 percent of American girls start to get breast tissue when they're only seven years old.
Once a woman develops large breasts, she's put at a greater risk of pollution exposure. Bigger breasts have a much higher concentration of fatty tissue, and according to Medical Daily, the body stores toxic chemicals in its fat cells. This means big breasts could be storing dangerous compounds such as mercury or chemicals found in pesticides and paints.
To make matters worse, the more these chemicals are stored in the breast tissue, the more likely they are to be transferred into a woman's breast milk and passed along to her newborn children.
Click for more from Medical Daily.