Baby inherits stage 4 cancer from mother in utero, docs say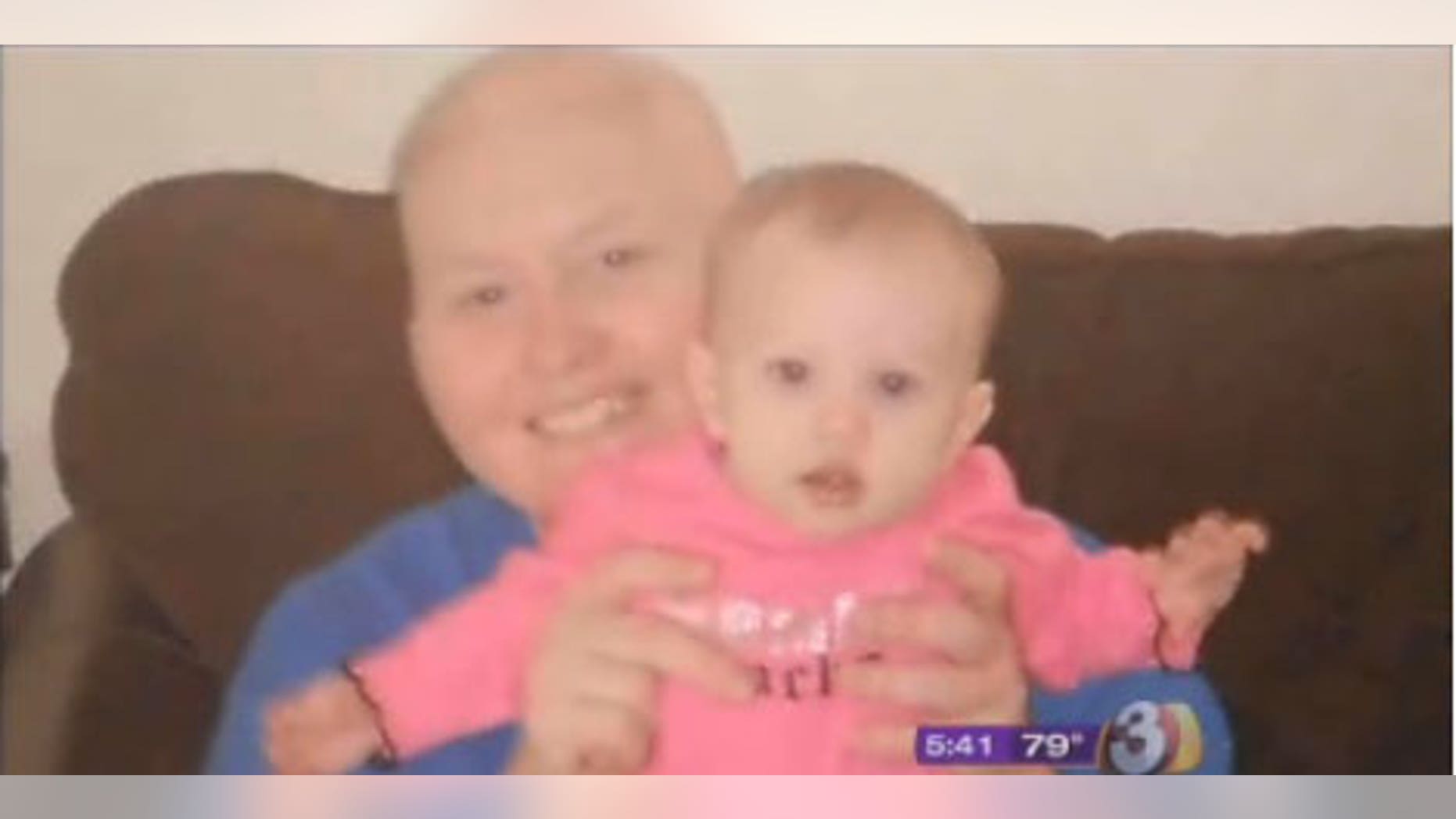 A 9-month-old girl is struggling to survive after being diagnosed with cancer—which doctors say she inherited from her late mother while in the womb, azfamily.com reported.
Addison Cox's mother, Briana, didn't know she had stage 4 melanoma during her pregnancy, and passed it on to her daughter. The cancer ultimately took Briana Cox's life on February 12.
Doctors from Phoenix Children's Hospital, where Addison is being treated, told azfamily.com this is the first such case they've ever seen, and only the ninth case ever published.
Briana Cox had developed melanoma once before, in 2006, but it was cleared with surgery.  She followed up with routine check-ups, but nothing was ever found until she suffered a seizure one month after giving birth to Addison.  Doctors told her symptoms of her type of cancer, such as fatigue and memory loss, would have mimicked symptoms of pregnancy.
"They found she had metastasized malignant melanoma, and it spread pretty much through her whole body; shoulder, lungs and brain, brain being the worst," her husband James Cox told azfamily.com. "We asked, 'Why didn't anyone catch this?'"
Even though doctors insisted Addison would be fine, Briana Cox demanded her daughter be tested.  Sure enough, the doctors detected cancer in Addison as well.
"It's very similar to her mother's—in the brain, one in her shoulder, in her lungs, kidney, liver, leg, even the back of her tongue," James Cox said. "Bri went through the emotions of 'my baby, my fault,' but everyone told her it's not her fault.  No one took better care of themselves than her."
Doctors said Addison is expected to live only two years.  She is currently being treated with an experimental drug, FDA-approved only for her, and therefore not covered by insurance.