Baby food recalled after customer finds glass in jar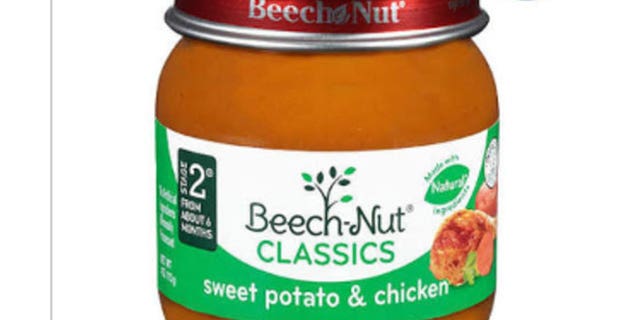 A baby food company is recalling about 1,920 pounds of its products that may contain small pieces of glass, according to a U.S. Department of Agriculture (USDA) news release.
Beech-Nut Nutrition, of Amsterdam, New York, said its 4-ounce glass jars labeled "Stage 2 Beech-Nut CLASSICS sweet potato & chicken" is the variety at risk of contamination. The potentially affected products were produced Dec. 12, 2014 and expire in December 2016.
The company learned of the possible harm after it received an oral injury report from a customer who found glass in one of his or her baby food jars. Beech-Nut Nutrition has not received additional reports of glass found in the product.
"As a company of parents and families, we are acting with an abundance of caution," the company wrote in a statement posted on its website. "The quality and safety of our products is our number one priority. We know we have not met the expectations of parents who rely on Beech-Nut for quality nutrition for their babies and toddlers in this case, and for that we apologize."
The recalled product numbers, which were shipped nationwide, include those from "12395750815" through "12395750821," according to the USDA news release.
The USDA advised people concerned about an injury or illness to contact their health provider. Those who bought the affected products can return them where they bought them for an exchange or full refund.