Autistic Connecticut boy regains vision after surgery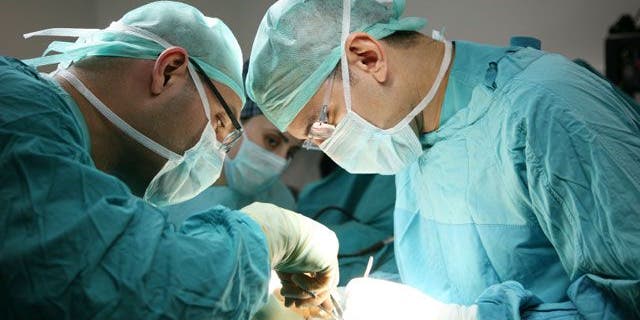 NEWYou can now listen to Fox News articles!
A Connecticut boy who has undergone multiple surgeries on his eyes has finally had his vision fully restored.
Matthew Blake, 11, of Plainville, was partially blind for half his life until he underwent surgery on June 29, NBC Connecticut reported.
"I woke up this morning and I opened one eye and I was making sure I could open the other one and out of nowhere I took off the patch. Both eyes were open! I actually saw everything," Matthew, who is on the autism spectrum, said in a video recorded by his older brother Austin. Of his autism, Matthew says he has, "awesomeutism."
Matthew was originally diagnosed with a severe case of bilateral dislocated lenses and underwent surgery. He also has Marfan syndrome, a genetic disorder that affects the body's connective tissue and affects about 1 in 5,000 people, according to The Marfan Foundation. The disorder can affect many different parts of the body, including the eyes, but the report did not disclose whether the disorder caused his vision problems.
A year after his diagnosis, Matthew told his mom he thought he had gone blind in his left eye. While he needed surgery, the lens was too damaged to be repaired, his mother, Stacy Blake, told NBC Connecticut.
Then, Matthew's new ophthalmologist decided to try operating and scheduled the surgery for last Wednesday.
Austin woke up when he heard his brother saying, "I did it. I did it," and recorded the video on his phone.
"Our family has been through things that I can't even begin to explain," Stacy told NBC Connecticut. "This was a true, true miracle."