Australian man has big toe replace thumb after bull accident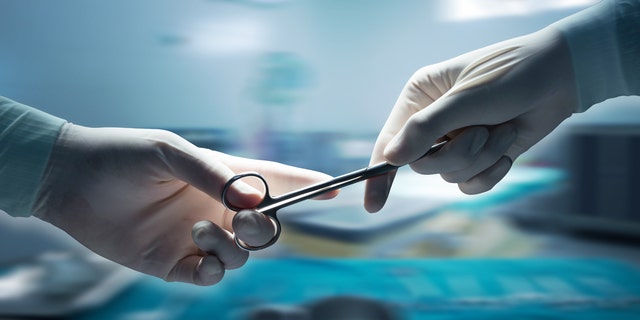 An Australian man whose thumb was severed off by a bull had his big toe surgically removed to replace the missing body part, reports said.
Zac Mitchell, 20, underwent surgery to replace his thumb with his big toe on June 30, The Daily Telegraph reported Monday. Surgeons initially tried to reattach his severed thumb before suggesting the alternative.
Mitchell, a cattle worker, told The Daily Telegraph he lost his thumb in April when he was working on a remote farming property in western Australia.
"The bull was coming through the yard and it run me over…my boss said, 'Is your head or your hand bleeding?'" Mitchell said.
WOMAN DIES AFTER CONTRACTING RARE TICK-BORNE VIRUS
Workers on the farm immediately tried to save his thumb by placing it in a cooler with cold beers. He was then airlifted to the hospital where surgeons tried twice -- with no success -- to reattach his thumb.
The surgeons then suggested a transplant surgery which Mitchell was initially hesitant to do.
"It is a bit of a crazy idea — they [patients] do not want to be injured in another part of their body," Lead plastic surgeon Dr. Sean Nicklin told the BBC.
The cattle worker eventually agreed to undergo the operation in order to retain full function of his hand.
PATIENT CLAIMS DOCTORS LEFT CAMERA IN BODY AFTER TRANSPLANT SURGERY
"Even if you have got four good fingers, if you do not have something to pinch against them, your hand has lost a huge amount of its function," Nicklin said.
Mitchell said he plans to return to working on a farm after his 12-month rehabilitation period. He added that losing his big toe hasn't impacted his life and ability to work in a major way.
"I haven't fallen over anyway, I don't think it's had much of an effect on the balance," Mitchell told The Daily Telegraph.