Australia to staff Ebola hospital in Sierra Leone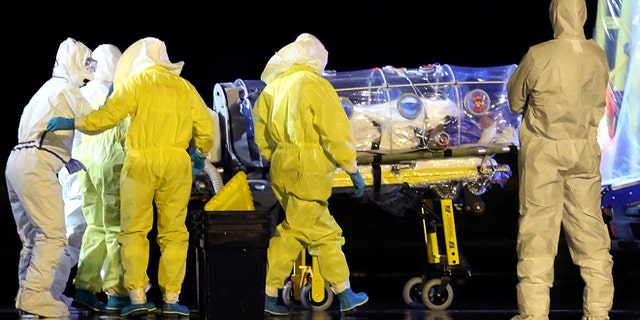 CANBERRA, Australia – Australia's prime minister said Wednesday that his government expects to staff a British-built Ebola hospital in Sierra Leone by the end of the month after reaching a deal with Britain on treating Australian health workers who might become infected with the deadly disease.
For weeks, Australia has refused requests from the United States and Britain to send health teams to West Africa to fight Ebola, which has killed almost 5,000 people, mostly in the worst-hit countries of Sierra Leone, Liberia and Guinea.
But Prime Minister Tony Abbott said Wednesday that while his government would not compel Australian health professionals to go Africa, it was now prepared to pay the way for doctors and nurses who volunteer to go there.
Abbott said Australia changed its stance because Britain guaranteed it would treat any Australian health worker infected with Ebola.
"In the last few days, we have had assurances from the United Kingdom they would treat any Australian who is working in the Ebola-impacted parts of West Africa as though he or she were a citizen of the United Kingdom," Abbott told reporters.
He said Australians would be among the 240 people required to operate the 100-bed British hospital being built in Sierra Leone, but that most of the staffers would be local.
Australia has contracted an Australian company, Aspen Medical, to staff the hospital with local and international staff.
The new commitment increases Australia's contribution to fighting Ebola in Africa from 18 million Australian dollars ($16 million) to AU$42 million.