Atlanta woman embraces competitive swimming at 97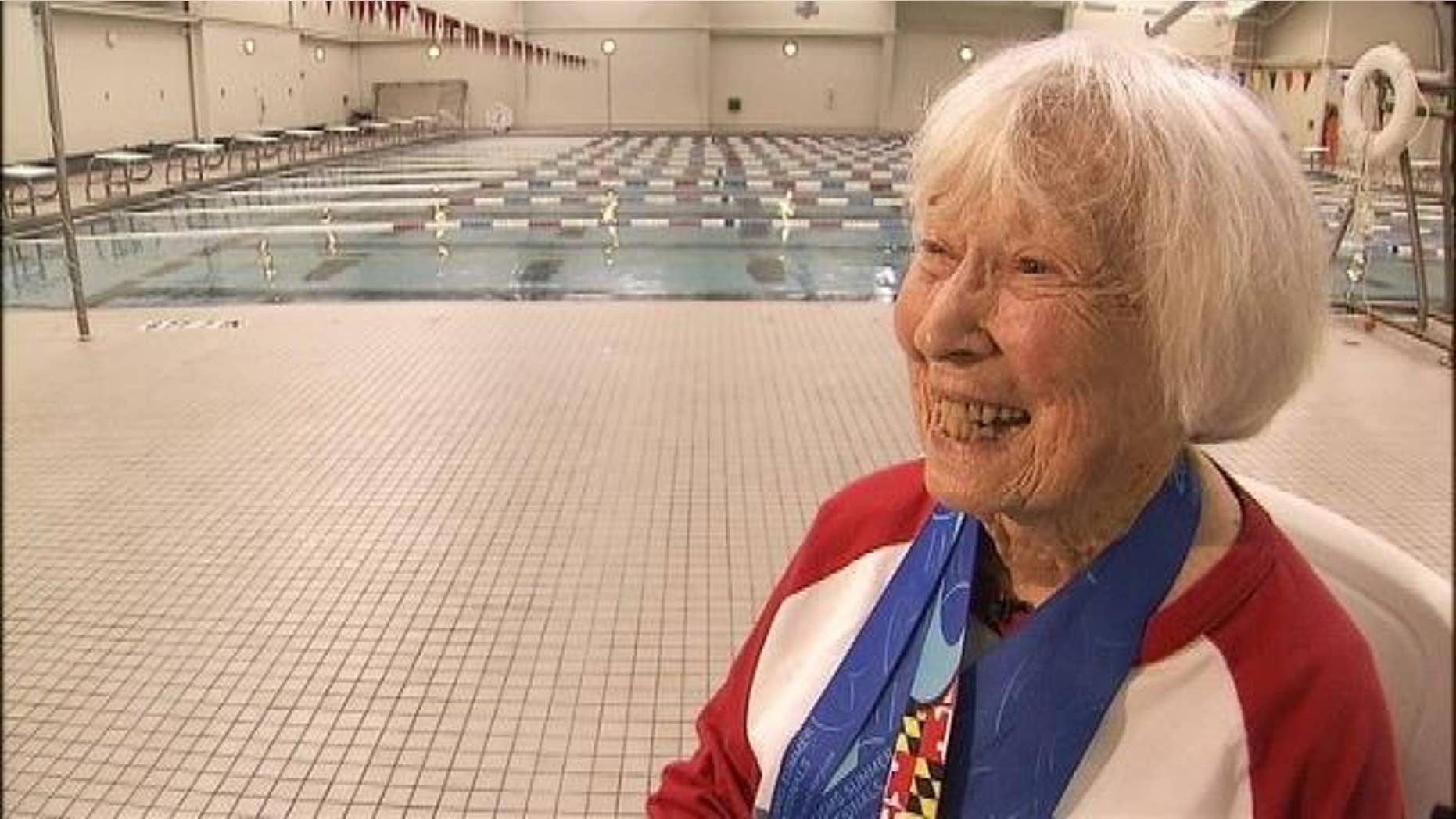 At Atlanta's Washington Park Pool, Anne Dunivin slowly and gingerly makes her way into the water. She says, "My girls get me to the pool, twice a week. And I swim for at least half a mile. I swim laps, from that end to this end and then back."
Anne's love-affair with the water started a long time ago.
Born in 1916, just at the tail end of World War I, she grew up during the Great Depression.
They had no money, no one did. But, at the Grant Park pool, Anne discovered kids under 12 could swim for free before noon. So, by six, she was in the water, almost every day but then she grew up, and life got in the way.
Dunivin says, "When I married and had three children, and a husband, and a house, to look after, you don't just say, 'Oh, I think I'll go swim.'"
That would come much later. After the kids were grown and Anne lost her husband, Anne found her way back to the water. She says, "Well, hey, I noticed that older people are swimming!"
Not just swimming, competing. Dunivin says, "I was interested!"
So, at the tender age of 93, Anne joined U.S. Master's Swimming. She says, "I like doing it, I like being competitive."
You race against people in your age group. Anne says, "For my age, I am an exceptional swimmer."
Anne wins, a lot, and holds national records. And the water has helped her push through some hard things about getting older, like breaking her hip.