Artist's vision restored with stranger's gift, pioneering operation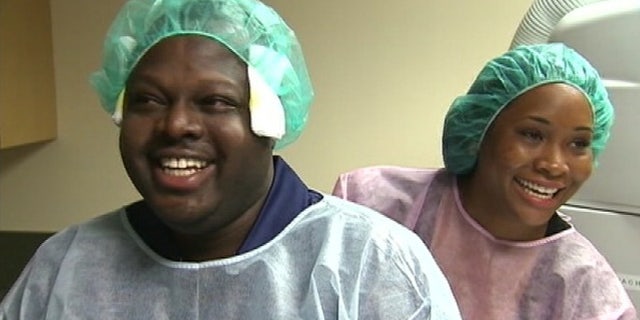 A graphic designer can see again, as a result of a generous, anonymous donor and a breakthrough procedure.
David Gama, 32, suffers from keratoconus, a degenerative disorder of the cornea, MyFoxAtlanta.com reported.
After Gama recently appeared on television to tell his story, a stranger donated the money needed to cover the surgery Gama needed to restore his sight.
According to MyFoxAtlanta.com, Gama traveled to California last week to visit Dr. Brian Boxer Wachler, the inventor of a breakthrough cornea implant procedure and the only doctor federally approved to perform the surgery.
The operation involved two minimally-invasive procedures in which Wachler reshaped Gama's cornea and locked the shape into place permanently.
"Being able to see, there's really no limits for what I can do," Gama told MyFoxAtlanta.com.
Because the procedure was successful, Gama will not have to undergo a riskier corneal transplant surgery.