Arizona seeing 100 opioid deaths per month, data show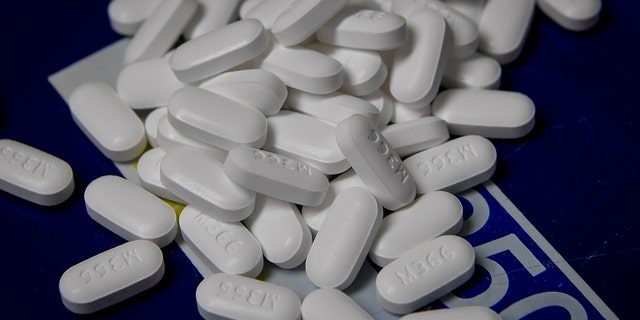 Opioids have claimed more than 400 lives in Arizona since June 15 alone, a state database has revealed.
The deaths – a rate of 100 per month – were among more than 3,200 suspected opioid overdoses reported in the state over the same time four-month time period, the Arizona Republic reported Friday.
The shocking numbers were the latest statistical evidence drawing attention to a drug crisis that has plagued the nation – and prompted President Donald Trump on Thursday to declare a "public health emergency."
The latest data from Arizona were posted Oct. 17 by Cara Christ, director of the Arizona Department of Health Services (AZDHS).
The Arizona Republic's report came one day after Arizona billionaire John Kapoor, 74, was arrested in connection with an opioid-related bribery scheme. Kapoor's predecessor as CEO of Insys Therepeutics of Chandler, Ariz. – and five other former executives and managers of the company – have been indicted on similar charges.
Illustrating the extent of the opioid problem, a Rhode Island doctor pleaded guilty Wednesday to participating in the Insys scheme, Reuters reported, and a Kansas physician – whose office was raided by the FBI in July -- faces two lawsuits from patients who claim he pushed an Insys product on them as part of the scheme, the Kansas City Star reported.
In her post, Christ writes that only a quarter of the medical professionals prescribing opioids in Arizona had been checking the AZDHS database on overdoses before writing a prescription. But as of Oct. 16, state law now requires clinicians to check the database before prescribing opioids or benzodiazepines, the Republic reported.
Christ noted that other states have implemented similar mandates, resulting in fewer opioid prescriptions, the newspaper reported.
According to Christ, the data gathered by AZDHS has revealed he following insights into Arizona's opioid problem:
- Men in their mid- to late 20s are at the highest risk of opioid overdoses.
- Most overdoses occur at home.
- Nearly 40 percent of people suspected of experiencing an overdose were prescribed an opioid less than eight weeks earlier.
- Chronic pain is the symptom cited most frequently by those who experience a suspected overdose.
"ADHS will continue to monitor these indicators on a monthly basis to assess progress," Christ said.