Approved tapeworm drug may offer babies protection from Zika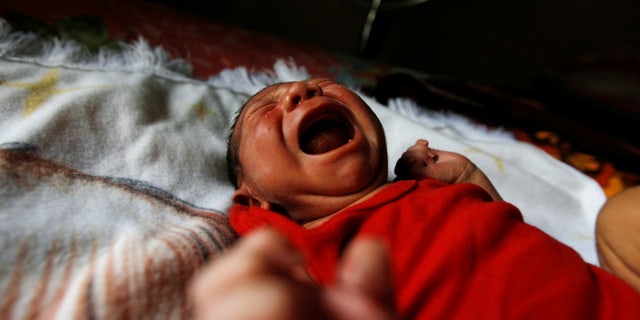 U.S. researchers have identified two groups of existing drug compounds that may protect against the devastating fetal effects of the Zika virus. One of those compounds, they detail in a study published Monday in the journal Nature Medicine, is already approved by the Food and Drug Administration (FDA) to treat tapeworm.
In their analysis, researchers at Florida State University (FSU), Johns Hopkins University and the National Institutes of Health (NIH) focused on compounds that have the quickest path to clinical use.
"This is a first step toward a therapeutic that can stop transmission of this disease," study author Hengli Tang, a biological science professor at FSU, said in a news release.
One of the compound groups the group identified stops the Zika virus from replicating, while the other would halt eradication of fetal brain cells. Studies suggest Zika can cause microcephaly, a condition wherein babies are born with partially formed heads, among other possible birth defects.
"It's so dramatic and irreversible," Tang said in the release. "The probability of Zika-induced microcephaly occurring doesn't appear to be that high, but when it does, the damage is horrible."
Researchers screened 6,000 compounds already approved by the FDA or in the process of a clinical trial because they could be made more readily available to patients with Zika.
"It takes years if not decades to develop a new drug," Hongjun Song, a neurology professor at Johns Hopkins and the director of the Stem Cell Program at the university's Institute for Cell Engineering, said in the release. "In this sort of global health emergency, we don't have time. So instead of using new drugs, we chose to screen existing drugs. In this way, we hope to create a therapy much more quickly."
Study authors said a compound in the tapeworm drug Nicolsamide, which animal studies suggest does not pose harm to pregnant women, showed particular promise for Zika treatment.
The team plans to further study the compounds and begin testing them on animals infected with Zika to test their effects.