Anti-HIV pill not cost effective among US drug abusers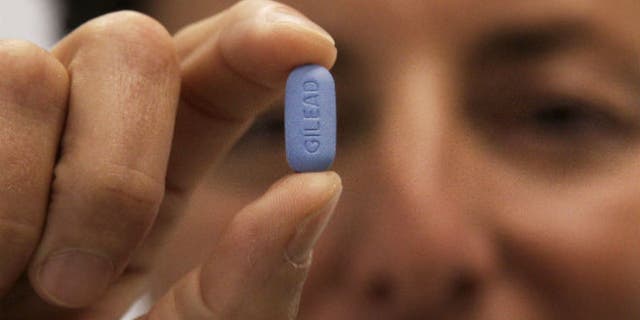 NEWYou can now listen to Fox News articles!
Providing anti-HIV pills to people who abuse injection drugs in the U.S. would reduce infections and save lives but end up costing the healthcare system billions of dollars a year, researchers say.
The message for policymakers is that pre-exposure prophylaxis (PrEP) use among injection drug abusers is effective, but very costly, said study author Dr. Douglas Owens.
Even as part of a comprehensive screening and treatment program for injection drug users, PrEP would not be cost effective, Owens, of Stanford University in California, and his colleagues write in the Annals of Internal Medicine, April 25.
Currently, the daily pill known as Truvada, manufactured by Gilead, is the only form of PrEP approved by the U.S. Food and Drug Administration. The pill contains the drugs tenofovir and emtricitabine.
Researchers reported in 2013 that Truvada reduced HIV incidence among injection drug users in Thailand by about 49 percent.
Owens and his colleagues write that while less than 1 percent of U.S. adults abuse injection drugs, about 10 percent of new HIV infections occur in that group.
Using a computer simulation, the researchers estimated that providing PrEP to a quarter of injection drug users in conjunction with frequent screenings and prompt treatment for new infections would prevent about 26,700 new infections in the U.S. over the next two decades and prevent about 6,300 deaths from AIDS.
The combination approach would reduce HIV prevalence in injection drug users 14 percent by 2035.
The cost of such a program over those two decades would be about $44 billion under current prices. The yearly cost of $2.2 billion represents about 9 percent of the allocated domestic HIV/AIDS funds in the 2015 federal budget.
The program would also cost about $253,000 per quality year of life (QALY) gained, which far surpasses the widely accepted limit of $100,000 per QALY of cost effectiveness.
The cost per QALY would meet that threshold if the price of Truvada, which currently sits at about $10,000 per year, falls by 65 percent, they note.
In an editorial, Dr. Rochelle Walensky highlights the complexity of trying to prevent a chronic disease - that is, HIV - in people who are at risk of death from overdoses.
"What good is preventing HIV if we do not first save that life at HIV risk?" she writes.
Walensky suggests resources may be better spent on improving access to naloxone therapy, medical insurance, detoxification programs, methadone therapy and needle exchanges.
Owens also said it's important to look at the broad range of services available to injection drug users.
"(PrEP) can certainly provide extensive health benefit, but . . . it's important to look at all the services you can provide to this group," he said.
For example, the researchers found, needle exchanges cost $4,500 to $34,000 per QALY gained.