Allergy season arrives early this year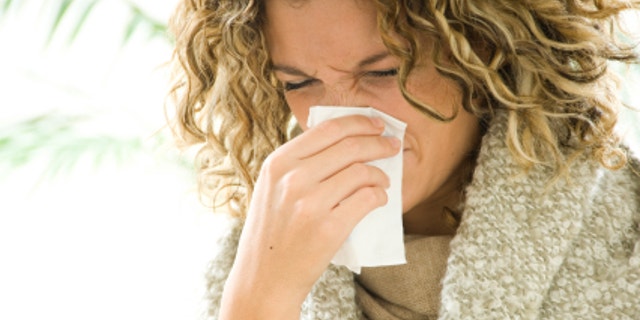 Allergy season has come earlier in some parts of the country, thanks to the unseasonable mild weather.
And, if you haven't started taking your preventive allergy meds, you may want to get right to it, said Dr. Stanley Fineman, an allergist and president of the American College of Allergy, Asthma and Immunology. "We're seeing patients who started to have symptoms a month earlier than usual, in early February."
Last year pollen counts were barely recorded in the first week of February in Atlanta, but this year the first week of February saw numbers above 80 and as high as 250. Pollen counts above 50 are considered high.
Though it's worse in the South, allergy season is also arriving early in the North.
Why the early sniffles? The warmer winter can cause trees to pollinate earlier. In addition, some studies have shown that pollen season is not only getting earlier, but the pollen is getting more potent.
"With the higher concentration of carbon dioxide in the air, plants seem to produce more potent pollen," said Fineman, who has a private practice in Atlanta.
Another factor causing more severe allergies is the priming factor.
"People who are exposed early in the season to an allergen, which then goes away and then comes back a week or two later, are primed for a more severe reaction," Fineman said.
Making things worse for allergy sufferers, a combination of mild weather and rain can lead to an increase in mold spore counts as well.
Many people this time of year may mistake an allergic reaction to a respiratory illness like winter colds and flu.
"Doctors have to consider that these may be allergies, not viruses," Fineman added.
Allergists recommend that people who know they're allergic to certain pollens start medication before allergy season starts. That may be too late for the South, but you may be able to get a headstart on allergies in the Northern states, where pollen counts haven't gotten that high yet.
To monitor pollen levels in your area, go to the American Academy of Allergy, Asthma & Immunology's pollen count map. Pollen counts can not only help you avoid the outdoors when the count is high, but can help you better determine what types of pollens are triggering your symptoms.
Laurie Tarkan is an award-winning health journalist whose work appears in the New York Times, among other national magazines and websites. She has authored several health books, including "Perfect Hormone Balance for Fertility." Follow her on Twitter and Facebook.